This week on Model Citizens, we chatted with one of your favorite kinky Pornhub couples, Kate Truu and her partner Axel. Keep on reading to find out how these two met, what fetishes they want to cross of their list, and how joining the industry has affected their relationship.
Why did you and your partner decide to join the industry?
We started out by joining Redtube 5 years ago. One day, after a couple of drinks, Axel and I decided to film a sex tape and share it on Redtube since we already had an account. The very next day, we saw so many positive comments and many really liked the quality of our video. I think what really stood out was how natural it looked because it was a real and spontaneous kind of sex. We instantly became addicted, so the very next day, we created a Pornhub account to earn some money from our videos.
We bought a new camera with our first payment, which wasn't even as good as what we have today, but we remember those days fondly. We were like pioneers of the amateur Model Program. We like to think we were one of the first ones to contribute to the amateur content trend and are very proud of that.
I've also always wanted to be a professional photographer, and because of Pornhub, I made enough to buy expensive cameras and lenses. I'm now a very good photographer and Axel is also a videographer that gets to work on many events like weddings and sportig events. I can't live without photography and porn — I'm addicted.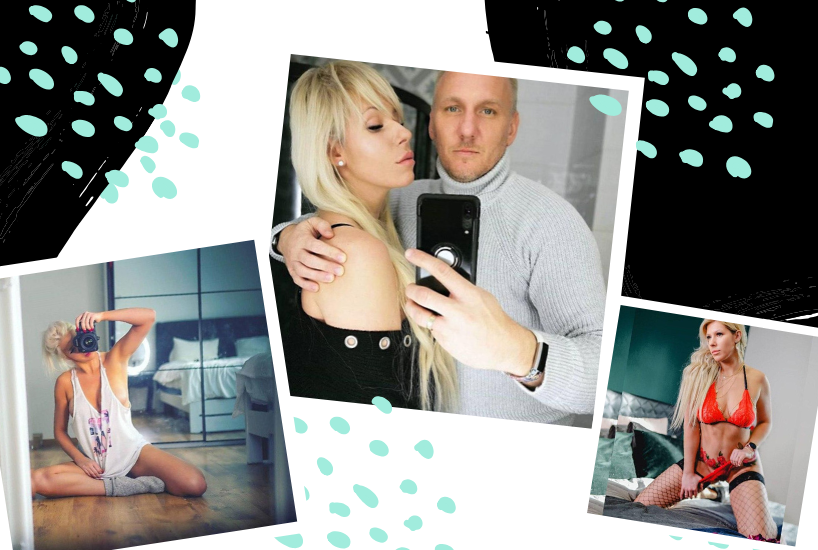 Courtesy of Kate Truu
Has your perception of the industry changed since joining? If so, how? Have you ever had any second thoughts?
It definitely has changed! I feel like now, even with my eyes closed, I can tell if someone is doing it only for the money or for the actual pleasure of it too. I try not to be jealous or focus too much on money. It's important to remember to be yourself.
What do you think is the biggest misconception people have about the industry you wish you could change?
In my opinion, there are two issues. The first is that people think if they are in good shape and have a nice camera, they deserve attention no matter what they do. But part of your job is to pay attention to and respect your fans and engage with them. Another issue is that many people only want content from popular models, but that's not true.
Has your relationship changed since joining the industry?
My relationship has only benefitted from joining. We've tried everything and it's only brought us closer together. We've done some crazy things in the bedroom and have included other people, but in the end, we know we get to go home just the two of us and live our perfect life together.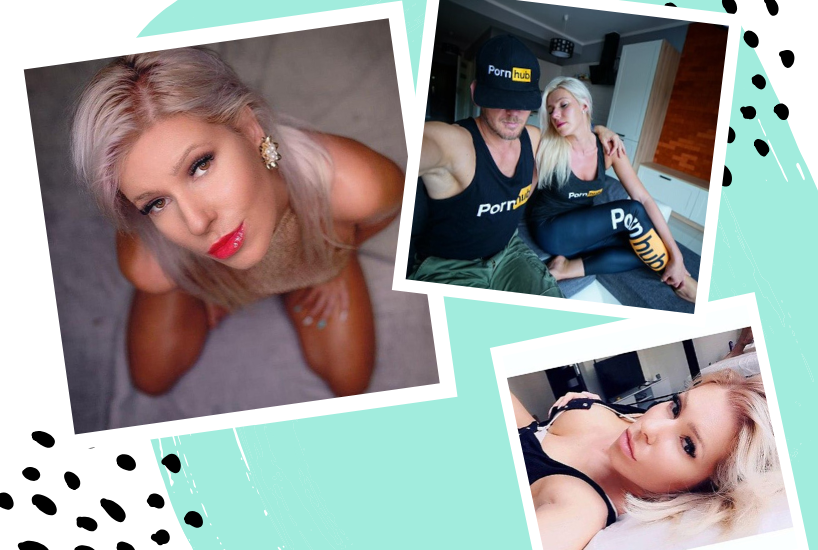 Courtesy of Kate Truu
How did you two meet?
It's a funny story! I had a big house and a husband, and Axel had a house and a wife. We met on some local online chat group and decided to meet up in person. It was only supposed to about safe sex, many orgasms, and then back to our spouses. But life is too short, and I couldn't stop thinking about Axel. I knew he was my other half, so we dropped everything and decided to be together. We spent the first two years on a mattress on the floor and we didn't need anything else.
What have you learned about yourselves since joining the industry?
Never forget who you are and don't pretend to be someone else. Just be yourself!
What has been one of the funniest moments while filming?
So we filmed a scene once in a hotel room and then headed out for a walk once we were done. We forgot to put the "do not disturb" sign on our door, and the maid walked in and found all of our cameras, lights, and laptop set up in the room. It was so embarrassing, especially because it was a small, family-run hotel. We never went back after that!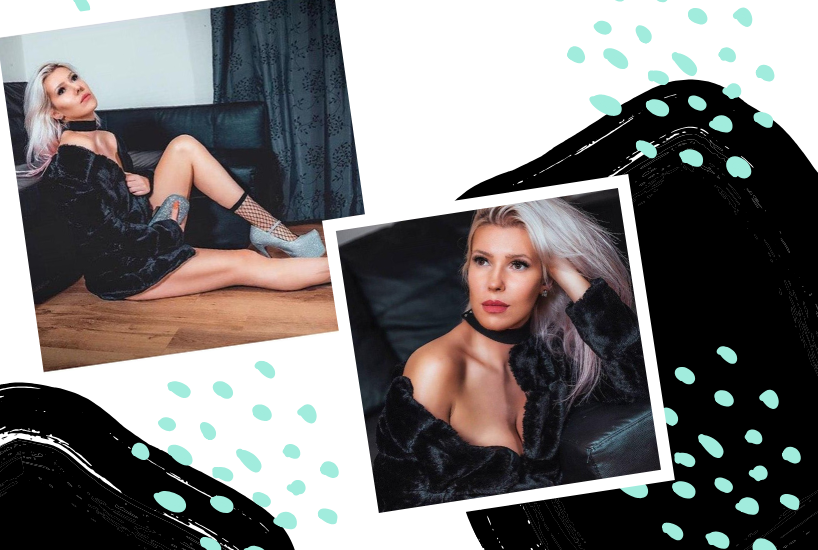 Courtesy of Kate Truu
Do you usually have a routine when prepping for a scene?
Preparing the cameras and setting it all up is intense with Axel because he is such a pro and doesn't accept anything less than professional. However, sometimes when we are horny, we just take a phone or GoPro and start going at it without any setup and sometimes, those are the best kind of videos.
Are there any fetishes on your bucket you'd like to try but haven't done yet?
I want to make a video with a trans woman!
Why the name Kate Truu? How does it represent you two?
So Kate is actually my real name. In Polish it's Kasia. As for Truu, I needed a "secret" email, so I just closed my eyes and accidently typed up "truu" on my keyboard and since it was free to use, I stuck with it. Since this was the email I was using when I met Axel online, we decided to use it for our Pornhub profile. We then met someone from Estonia who told us it means "faithful" in his language, and we thought that was just beautiful.

How would you describe your work dynamic and your relationship dynamic?
Axel says we're like yin and yang.


What kind of scenes do you most enjoy shooting?
I do a lot of custom videos and many of them actually are custom. I love filming a scenario a fan thought of specially for me. I have a lot of ideas, but people see me and my skills more so than I can, so it's nice to get their perspective. It gives me the opportunity to film and offer different kinds of content.

Tell us something about yourself your fans would be surprised to learn
I'm an introvert and a mom. Can you believe it?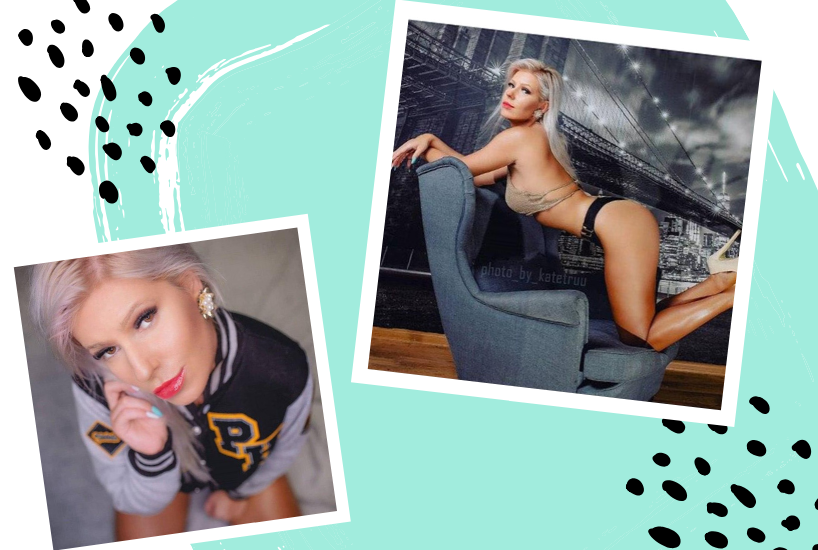 Courtesy of Kate Truu
How do you deal with online criticism?
Compared to my other friends on Pornhub, I don't really have any haters. Of course, sometimes, I do get some sad comments, but from fake accounts, so I don't really care. I find people treat Axel and I with a lot of respect.
What kind of advice can you give to new Models?
Be yourself in your videos and never do anything you don't like or feel uncomfortable with. There is so much fake porn, and people really like watching natural and real pleasure.
What kind of advice would you give to Models who join the industry together?
It's always amazing to have the opportunity to create content with your partner, especially if you both love it. I always suggest doing only what you like and find pleasure doing it. Also, the most important thing when you start thinking about collaborating with other Models is to be sure you and your relationship is ready for it. If you have even the smallest of doubts, you should reconsider doing it.
Where do you hope to see your career in the next 5 years?
I've had many offers from porn producing companies, but I just want to be totally independent and work for myself. Axel is an awesome cameraman and editor, and he knows exactly what kind of cameras and lenses to choose. He is my manager and a good actor, so I have everything I need. So in 5 years from now, I'll still be making great videos and new friendships.
Follow Kate Truu on Twitter and Instagram for photos, videos, and updates on her next project.
Twitter @katetruu
Instagram @kate_truu