Since joining the Pornhub Model Program, Reislin has made the Top-20 Earners list on Modelhub, was named Top Amateur Model of the Year, had some of the most-viewed videos on the site, and was nominated for a Pornhub Award. To say she's been slaying it is an understatement. So this week on Model Citizens, we are thrilled to share with you our Q&A with the enchanting Reislin.
What influenced you to join the industry?
I joined the industry about a year and a half ago thanks to Pornhub, and it was in that moment that the best time of life began! I knew at a young age that I'd somehow get involve in porn. I liked watching it, admiring the beautiful naked girls, and reading erotic stories. The first actress I saw in porn was Riley Reid. She captivated me with her charisma and became my idol. So when my husband suggested I try to shoot a video for Pornhub, I didn't hesitate for a second.
Has your perception of the industry changed since joining? If so, how? Have you ever had any second thoughts?
My perception of the industry hasn't changed because I always knew what was going on behind the scenes. This is difficult work, even for amateurs, but I'm happy to be a part of it. However, many people think differently and find shooting porn to be easy. I don't agree with them. Maybe shooting something at home for yourself might be, but shooting it in such a way to make good money from it isn't. This work requires a lot of time and effort. It's not enough to just pick up a camera. I had some doubts at the beginning because I didn't like the videos I shot. I understood that people would definitely recognize me, so I wanted to make my content as cool as possible so I wouldn't be ashamed of what I was doing.
I've also being lucky to make new friends and I find they are kinder than most people I've met outside of the industry.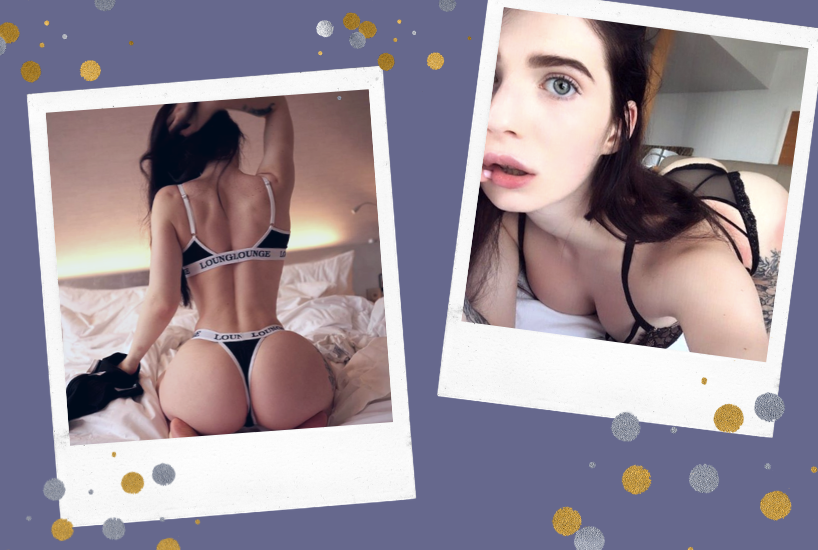 Courtesy of Reislin
What do you think is the biggest misconception people have about the industry you wish you could change?
I want people to understand that a porn actress will not have sex with just any person who writes to her. I constantly get messages like, "Let's have sex," "How much for the night," "I'm your biggest fan, send me nudes." We might shoot videos that go against people's morals, but we do it because we like it. I only have sex with people I love.
How has joining the industry changed your life?
I've met some wonderful people around the world! It was surprising to learn that many open-minded and kind people work in an industry that sometimes society condemns. I meet much more hypocrisy and filth in other industries.
What has been one of the funniest filming moments?
When I was shooting a video with Mini Diva, I had to stand on a stack of books to look a bit taller — like Tom Cruise in Top Gun. While shooting an FFM scene, Sia Siberia got carried away by riding on my husband's dick and when she stopped I said, "Hey, the rental time has already expired!" It was because it was time for us to finish the scene!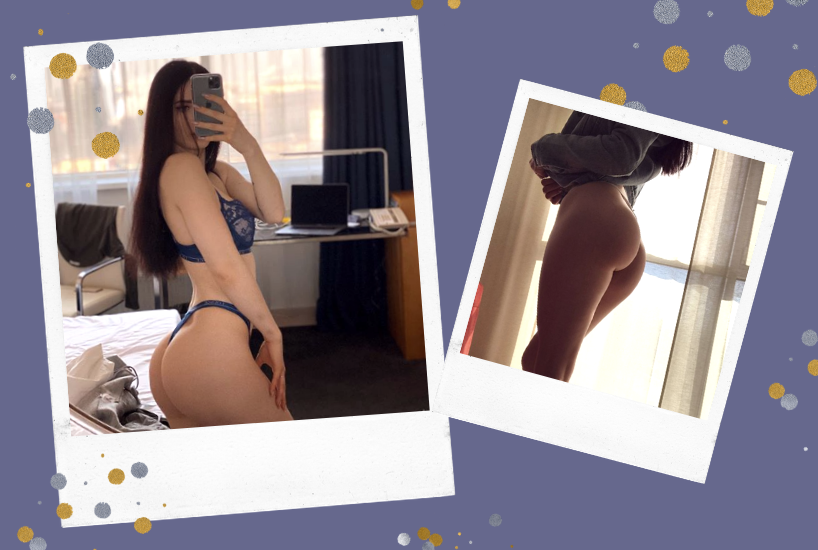 Courtesy of Reislin
Are there any fetishes on your bucket list you'd like to try but haven't done yet?
I want my man to put on a harness!
Why the name LittleReislin? How is she different/similar to you?
I came up with the nickname Reislin when I was 10 years old. I was writing my own book about a witch and that was my character's name. Reislin sounds like a female version of the name Raistlin Majere from the Dragonlance book series.
Most of your videos are POV, why did you decide on that style?
POV helps the viewer feel closer to the sexual performance and it's easier for them to immerse themselves in the atmosphere. We like to watch POV videos ourselves, and it turns us on more than shooting from the side in most cases. But shooting a POV as an amateur is much more difficult because my husband has to hold a large camera while shooting, which has various additional equipment attached to it, like lights, a microphone, etc.
What kind of scenes do you most enjoy shooting?
I like shooting blowjobs, double blowjobs, and doggy style. It's a pity that it is difficult to find a girl for FFM.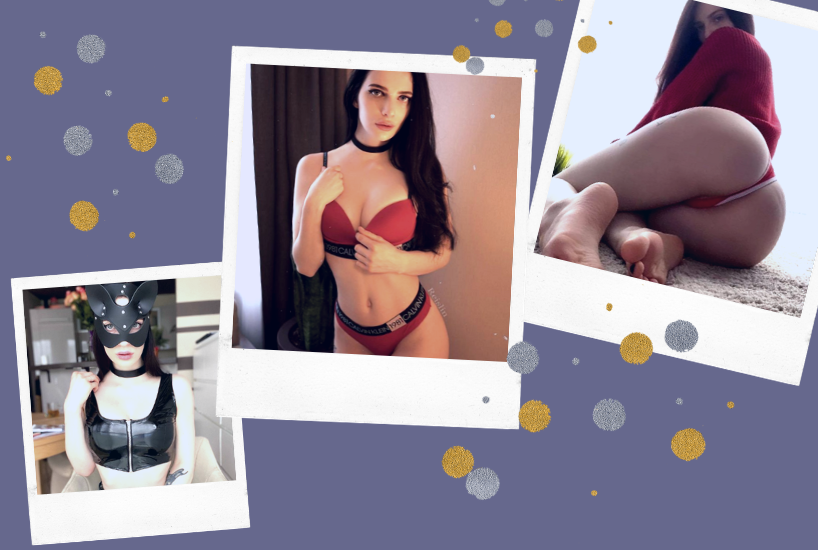 Courtesy of Reislin
Tell us something about yourself your fans would be surprised to learn.
You'll be surprised to learn that the stepbrother, neighbor, classmate, friend, courier and other male characters in my videos are actually all the same man — my husband. Also, I do porn to buy a dog!
When you're not working, what could we find you doing?
I work on bulking the glutes, play with my ferrets, and kill you in World of Warcraft.
How did you feel when you found out you were named Pornhub's Amateur Model of the Year? Did you have a feeling it was going to be you?
I experienced the greatest emotions when I won Amateur of the Month twice! These were my first awards and I was just starting out. When my friends and I were waiting for someone to be declared as the Amateur of the Year, I knew that I had a chance to get it. We worked a lot this year, and I believe we deserved this award. But unfortunately, on the day of the announcement, I was very sick and therefore couldn't properly celebrate and enjoy it. I felt very bad. I hope this is not my last award.
I was also very happy when I was nominated for a Pornhub Award! Unfortunately, last year, I wasn't able to attend and was sad about it. This year, I hope I'm nominated again and plan to go! It would be such a pleasure to participate in such an event and meet all the great people who are shaping the industry. Plus, I might finally be able to take a photo with Riley Reid, and maybe even make a video with her — this is my dream.
What has been your biggest success and biggest struggle thus far?
I cannot single out the biggest success. Step by step, I improve my content, eliminate the flaws, and introduce new things. Our shooting has become more professional, but we cease to be amateurs.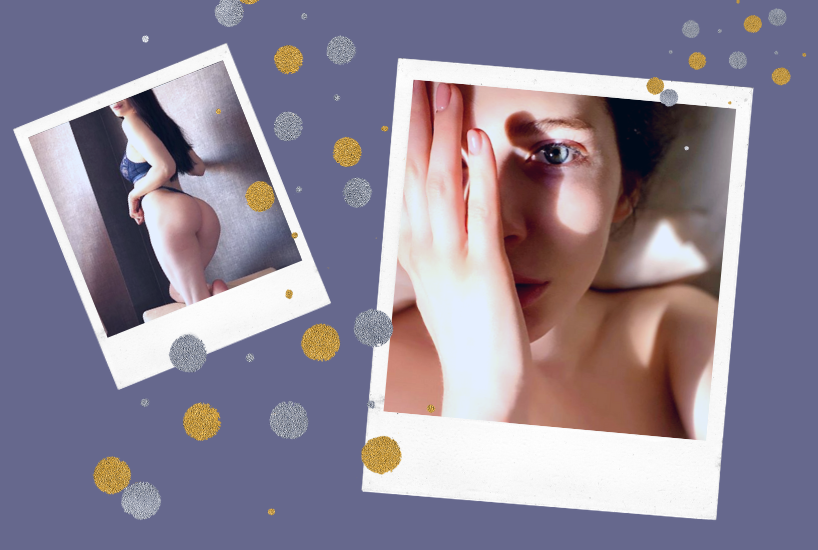 Courtesy of Reislin
How do you use social media to promote your work?
Since Twitter is the only platform I can post my content on, I tweet my videos there. It's more difficult on other platforms, even though non-porn models post their almost-nude photos and it's okay. I once got a warning for a photo of a dinosaur! They said it was sexual content.
How do you deal with online criticism?
I laugh at it. It doesn't touch me. Only angry and sad people criticize — I feel a little sorry for them.
What kind of advice can you give to new Models?
Don't spam under the videos of other models! It doesn't help. Watch successful videos and think about why they are successful, and buy good lighting.
Where do you hope to see your career in the next 5 years?
I don't know yet. I plan to continue to shoot videos for Pornhub and perhaps try studio shooting in the future. Maybe I will create my own studio, but I'm not sure yet.
Follow Reislin on Twitter and Instagram for photos, videos, and updates on her next project.
Twitter @Littlereislin_
Instagram @ph_little_reislin