This week on Model Citizens — our weekly interview series where we get a chance to chat with your favourite Models — we put the spotlight on one of our top couples on Pornhub. Since joining the Model Program a couple of years ago, Miss Banana has been nominated twice for a Pornhub Award and won Top Blowjob Performer in 2018.
Read on and get to know Miss and Mr. Banana a little more.
Hello! We are Miss and Mr. Banana! We joined the industry in 2015 as a way to add a little a fun to the relationship and explore new things. At the beginning, we only had Snapchat and then started doing some blowjob videos, but ot was actually Amadani who convinced us to try out Pornhub in 2017.
How has joining the industry changed your life?
Miss: Doing porn has enabled us to work from home, be our own bosses, and do what we love.
Has your relationship changed since joining the industry? How has it affected it?
Miss: It's made us more comfortable with one another, especially when we try new things.
How did you two meet?
Miss: We "met" at school. I always saw him in the cafeteria and thought he was so cute. Then I was on Facebook one day with my friends and saw him, but I casually ignored it so my friends wouldn't know. As soon as I came home, I sent him a friend request and he accepted. So I messaged him and we started talking, and after a few weeks of Skype calls and texts, we met up and went to a movie.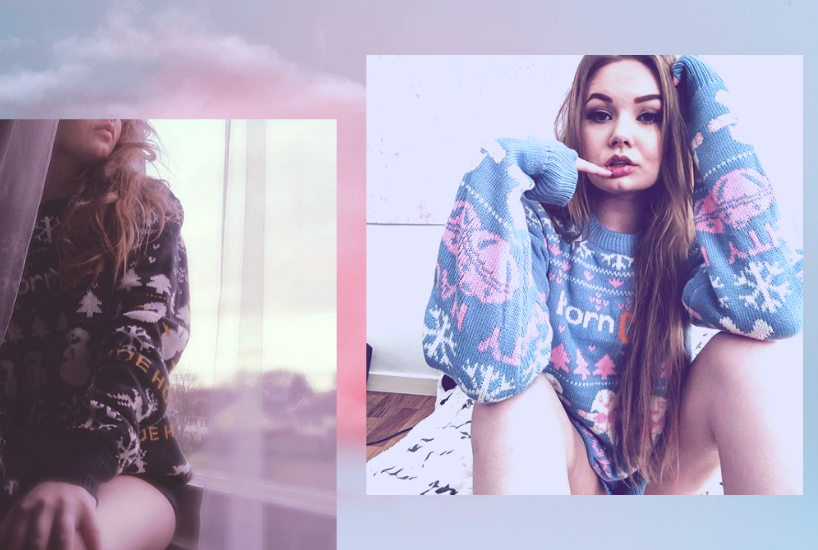 Courtesy of Miss Banana
What have you learned about yourselves since joining the industry?
Miss: I've learned how to like myself and my body much more. I also leared how to suck a dick better!
Mr.: I guess I learned that I don't care what people think about me.
Have you ever had any second thoughts about joining?
Miss: The only time I had second thoughts was when my family harassed me about it.
Are there any fetishes on your bucket list you'd like to try but haven't done yet?
Miss: I want to watch my boyfriend have sex with another girl!
Why the name Miss Banana? How does it represent you two?
Miss: It comes from a username I had when I was younger — I always had "banana" in all my usernames one way or another, so it came naturally to me. And "banana" can be used to suggest "penis," so why not? So I'm Miss and Mr. is the banana.
What kind of scenes do you most enjoy shooting?
Miss: I like blowjob and facial scenes the best since I have something to play with.
Mr.: I prefer blowjob scenes — they are easier to film and they feel pretty good!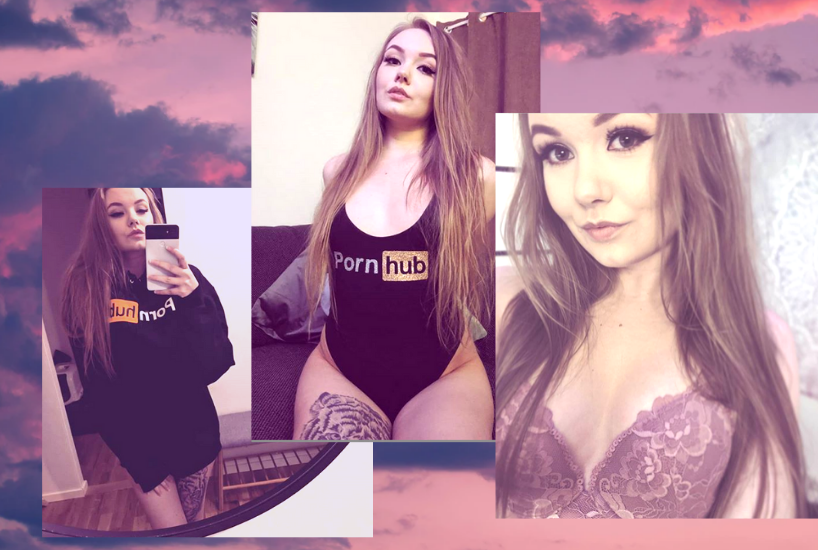 Courtesy of Miss Banana
Tell us something about yourselves your fans would be surprised to learn.
We eat tofu and noodles almost every night!
What does a typical day look like for you?
Miss: I wake up, make tea, and sit at my computer and watch YouTube and Twitch all day or until we film a video.
Mr.: Pretty much the same as Miss, plus videogames. We also recently started going to the gym!
What has been your biggest success and struggle thus far?
Our biggest success was winning the Blowjob Queen Pornhub Award in 2018 and our biggest struggle has been getting too lazy to film anything!
How did you feel when you were nominated for Top Blowjob Performer again at the Pornhub Awards? What do you accredit your success to?
Miss: It feels good to be recognized for something I'm apparantly good at! I have to give some credit to my boyfriend, though, because he told me what he likes so I could get better at it.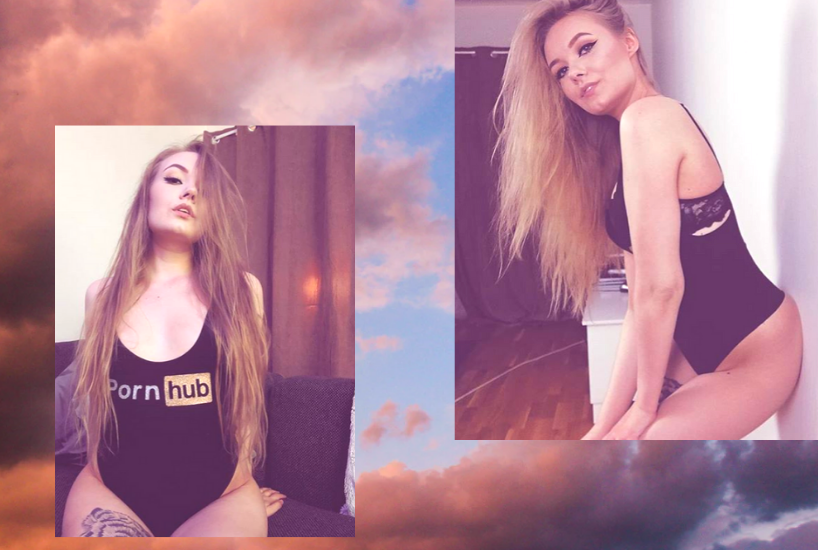 Courtesy of Miss Banana
How do you deal with online criticism?
Miss: I bitch about it to my boyfriend and he tells me not to care so much.
Mr.: I just ignore it or laugh about it.
What kind of advice can you give to new Models?
Miss: Have fun! Don't care about what people think.
If you could go back in time to when you started, what kind of advice would you give yourself?
Miss: I would tell myself not to stress as much as I did back then.
Where do you hope to see your career in the next 5 years?
Miss: We want to still be doing this, but hopefully produce higher quality videos and in more fun places than our apartment.
Follow Miss Banana on Twitter and Instagram for photos, videos, and updates on her next project.
Twitter @RealMissBanana
Instagram @Real_missbanana1