In the last year, Eva Elfie was nominated for a Pornhub Award for Top Blowjob Performer, was named Amateur Model of the Month in September, and had the third most-viewed Pornhub video of 2019. Considering she joined the industry only a year and a half ago, Eva figured out what makes her stand out, uses it to her advantage, and managed to rack up over 197 million views and 546,000 subscribers.
Intrigued by her overnight success, we decided to put to the spotlight on Eva this week and ask her about her fetishes, her successes, and the story behind her top video.
What influenced you to join the industry?
I've been in industry for a year and a half already. I was always interested in nude modeling and because of that, I was invited to shoot some soft solos first and became completely addicted to it. So, I made a Pornhub page 2 months after I did my first scene. I realized I wanted to create something by myself and Pornhub was a perfect platform for this.
Has your perception of the industry changed since joining? If so, how? Have you ever had any second thoughts?
Yes, it changed a lot. I didn't watch porn before and I always thought it was really weird. Now that I can see the industry from the inside, I have a much more positive perception of it. I met some fantastic and open-minded people and am extremely grateful for it.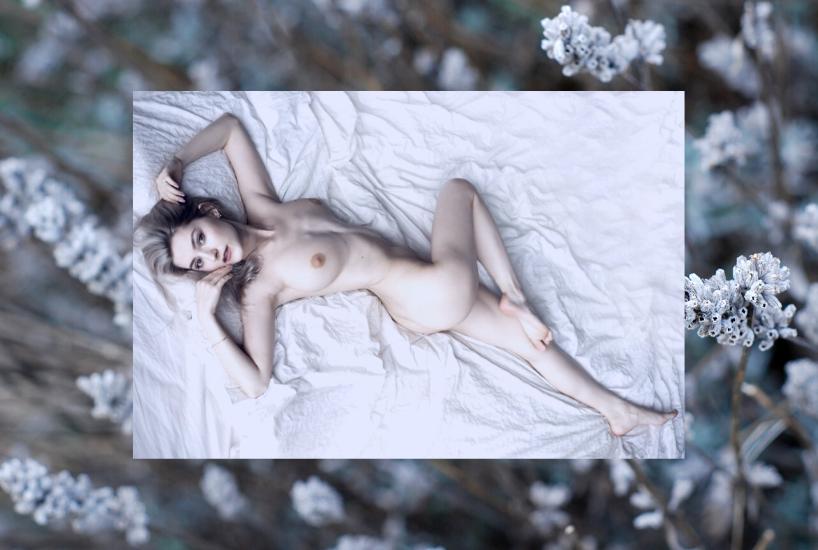 Courtesy of Eva Elfie
What was your reaction when you saw "Young Busty Teen tried a Big Cock inside her Tight Pussy" was third most-watched video in 2019?
Although it wasn't a complete surprise, it definitely was a cool feeling. Realizing that your work is appreciated is great. I really believe that porn is an art and every artist is looking for an admission. And if people like what I'm doing, then I feel satisfied.
This video also has a funny backstory. When I woke up that morning beside the guy who's in the video, he turned over and said to me, "Hey, maybe we can film something for your Pornhub channel? Something simple, like a blowjob for example. You don't even need to put on makeup." I agreed and after he came in my mouth, he told me that it was just the simplest way to get a free morning blowjob. Now his "free morning blowjob" has more than 50 million views.
How did you feel when you found out you were nominated for Top Blowjob Queen at the Pornhub Awards?
It was funny and pleasant at the same time. Although it might not be something to tell your parents about to make them proud, it was very important to me. It was probably the most important thing that's happened to my career so far. The feeling of being on a red carpet in front of cameras next to my favorite stars is indescribable. I think it made me feel more confident in what I'm doing. I also got to take a photo with Riley Reid (I touched her ass and it's perfect. Don't tell anybody).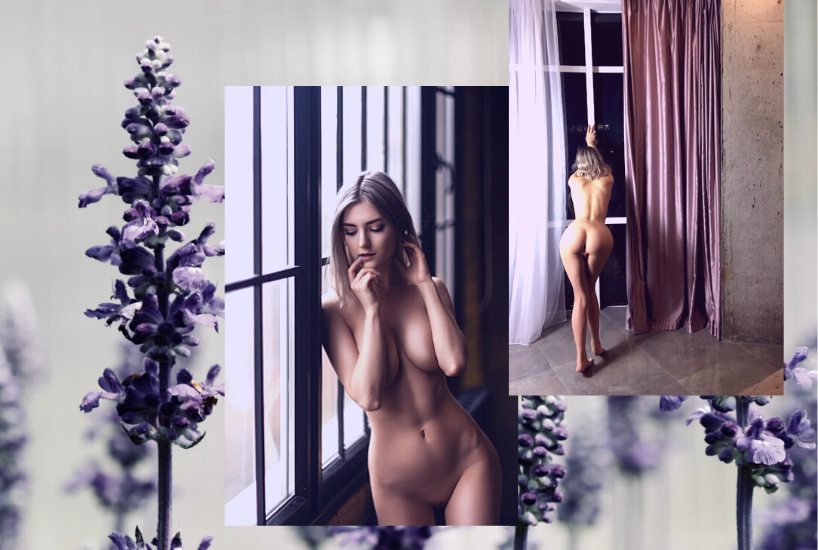 Courtesy of Eva Elfie
You have over 195 million video views – what do you accredit your success to? What do you think makes you and your work stand out?
I think one of the main reasons for my success is my appearance. It is an unbelievable mix of innocence and lust — teen-looking girl with big, natural tits. It's really hard to resist! I also believe that acting natural is very important. I have one video that has more than 10 million views and it wasn't even supposed to be uploaded anywhere because it was my personal homemade video I filmed for fun. That's why I never simulate pleasure or orgasms — real sex rules.
Do you have a set routine when it comes to prepping for a scene?
It's always different. If we're talking about professional production, then there is more of a routine; you're working every day and enthusiasm can quickly run out. As for my home videos, there's more room for creativity. I try to make something special every time and get a little creative with the location, appearance, sex, etc. That's why there aren't as many on my page, but I can guarantee you that every scene was thought-out and made to be special. I also never perform if I'm in a bad mood. I'm trying to make my fantasies come to life, so why should I be upset during this amazing process?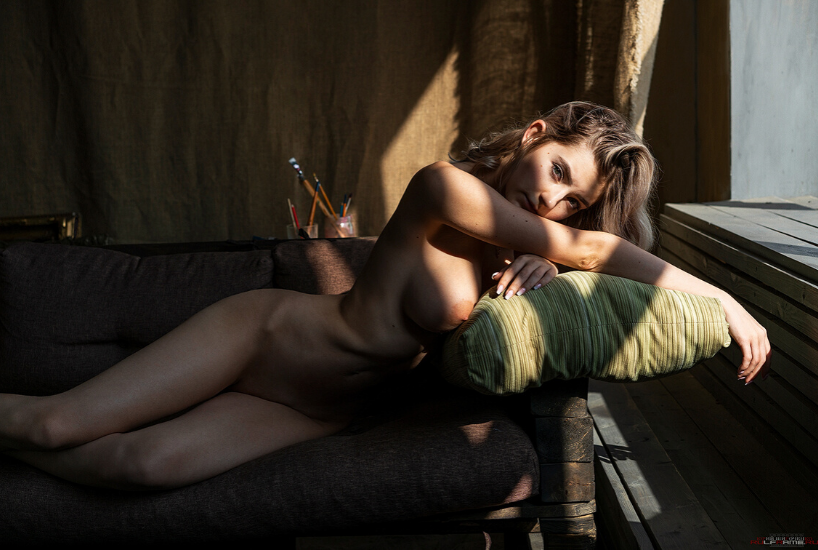 Are there any fetishes on your bucket you'd like to try but haven't done yet?
It seems like I have a foot fetish. There is something really special about it and I would like to feel a guy sucking and licking my toes. The thought of this turns me on. I've also never tried anal sex and although I feel like it's kind of "forbidden" for me, I definitely want to try it.
Why the name Eva Elfie?
The truth is, I was ashamed of the shape of my ears my whole life. They are a little bit bigger and sharper than average. So I decided to turn my "disadvantage" into my special something and now I'm an elf with cute, sexy ears.
What kind of scenes do you most enjoy shooting?
I really like blowjob scenes. I enjoy the process very much and I can do it for hours! It also makes me very horny!
What does a typical day look like for you?
I wake up at noon or even later and start my day chilling in bed and doing some routine work such as checking emails, social channels, and other sites. After that, I do some cooking or cleaning. Gym or yoga are on my list everyday. When I finish exercising, I chat with my fans, post some Snapchat stories, and play some video games — I can't live without them. Right now, I'm playing God of War and it's a challenge for me. Nothing special as you can see, typical day of a pornstar.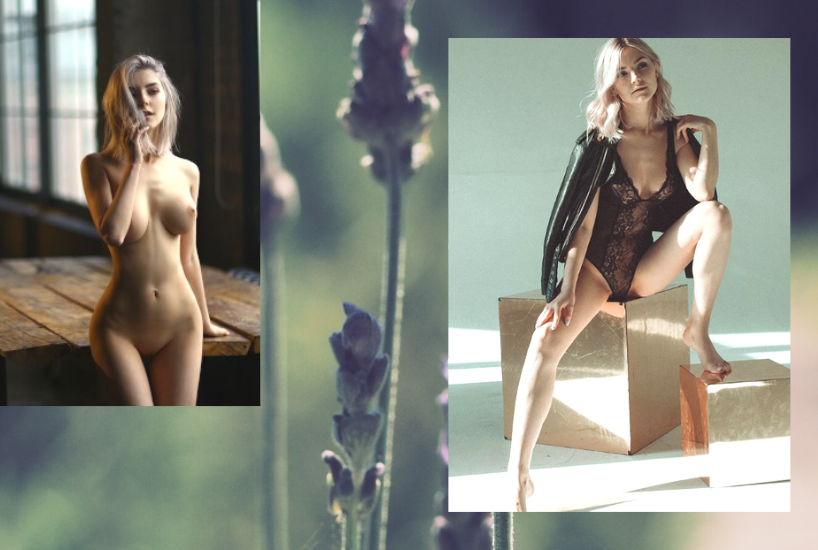 Courtesy of Eva Elfie
What do you think is the biggest misconception people have about the industry you wish you could change?
I still have people thinking that we are real step-siblings having sex in the videos. Maybe it's time to tell the truth!
How has joining the industry changed your life?
It changed everything for me. It bettered my quality of life, and I'm not just talking about money. Aside from traveling all around the world, I feel like I've figured out who I am and have become a better person. I've also become more positive and sexually open-minded. I feel like I found my place in life.
What have you learned about yourself since joining the industry?
I realized that I'm bisexual and I can very much enjoy another woman's body. The industry has also helped me discover my true personality and what makes me special.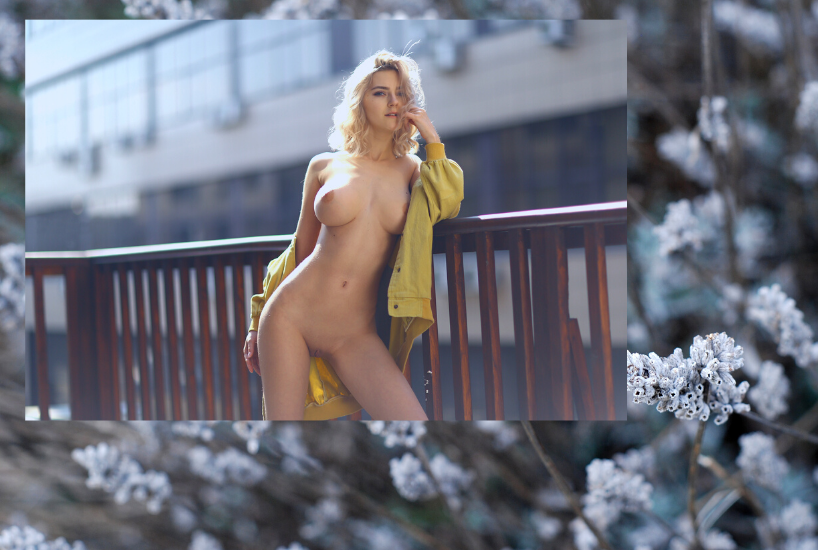 Courtesy of Eva Elfie
How do you deal with online criticism?
It actually does hurt sometimes. Criticism is good, but not when it's just plain bullying. I try to ignore offensive stuff, but thankfully, Pornhub has a very kind and friendly community. Most of the comments are positive, funny, and inspiring. Thank you guys for being cool!
Where do you hope to see your career in the next 5 years?
I'd love to see myself at the Pornhub Awards. I got a Brazzers collar as a gift and since then, I've been dreaming about shooting with them. I hope I'll be able to within the next 5 years. And of course, I want to continue making some hot stuff for my Pornhub channel till I'm 50 or 60 — I haven't decide yet.
Follow Eva Elfie on Twitter and Instagram for photos, videos, and updates on her next project.
Twitter @EvaElfie
Instagram @theevaelfie