Welcome back to Model Citizens — your weekly Q&A with one of our favorite Pornhub Models.
This around, we chatted with Jada Kai who shared with us how being a competitive figure skater influenced her current career and how her perception of the industry has changed since becoming a Pornhub Model.
Keep on reading and get to know the real Jada Kai.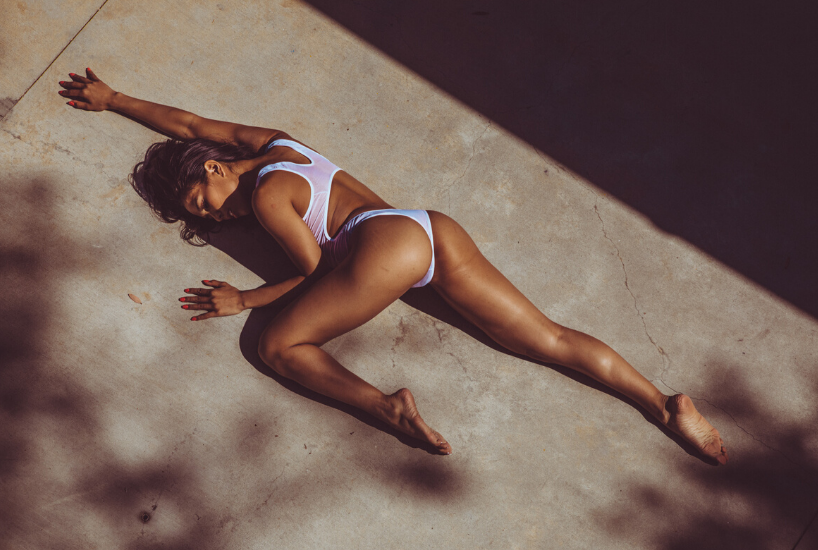 Courtesy of Jada Kai
How long have you been in the industry and how did you get started with Pornhub?
I have been in the industry for 3 years now. Here's the little backstory of how I got started — Jackie Knight, my best friend, often traveled for work. I was living in Colorado at the time and decided to go with him on his trip to California. I left everything behind! I didn't really have a plan at that point, but I knew I needed a new job — one that would give me the means and ability to travel. The process was kind of stressful. I didn't know what to do. Surveys? That was not for me. I ended up taking a break and masturbating on Pornhub in my hotel room and that's when it clicked. I started researching webcamming, watched a few documentaries, and thought I'd give it a try! I was super nervous and felt like I had no idea what I was doing, but after my first night of camming, I had so much fun and knew this industry was for me. For the first few months, I only webcammed, then I started making custom clips for some fans and this led me to making and posting clips on Pornhub.
Tell us about your upbringing and how it's influenced your work as a performer and entrepreneur.
I was born in Philadelphia and was a decorated figure skater on Team USA and Team Philippines. I pretty much did figure skating my entire life. My parents were very strict and religious. Since performing is such a big part of skating, it definitely influenced my career in this industry. I was always comfortable doing things in front of an audience. It has also influenced me as an entrepreneur because I developed a very good work ethic which goes such a long way in this industry.
What does a typical day look like for you?
Jackie Knight first drags me out of bed, and then I head to the gym. After a good breakfast, that's when I start working on customs, solo clips, or clips with Jackie. After that, I usually hop on cam for a couple hours to hang out with fans. Once I get all my work done, I do some yoga and chill.
When you're not working, what could we find you doing?
I love feeding the birds, doing yoga, going to the gym, and chilling with my bestie, Jackie Knight. My life is pretty simple!
Are there any fetishes on your bucket list you'd like to try that you haven't done yet?
Ironically, I was just playing Never Have I Ever with some friends and realized I have never been handcuffed in bed or have played with wax. I want to try both!
Where do you look for inspiration for your videos?
I'm constantly thinking about porn, so I feel like I am just inspired by the world we live in. I do love watching indie content on Pornhub and YouTube.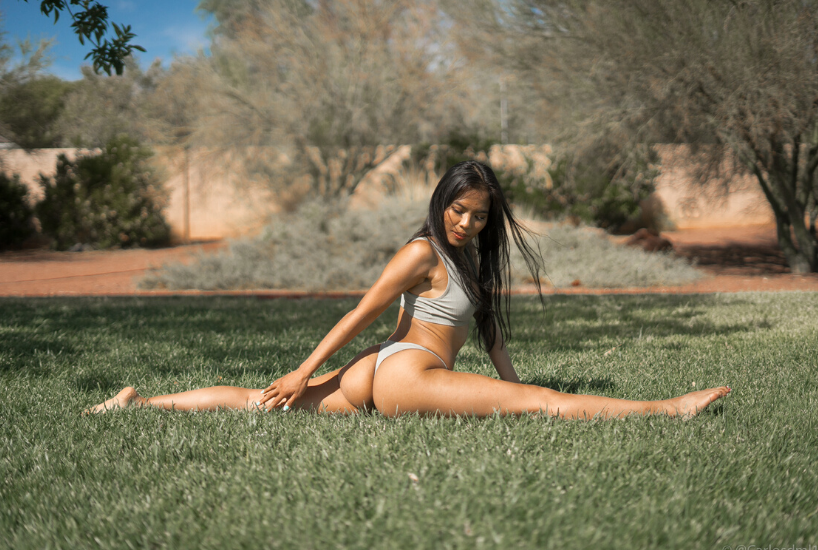 Courtesy of Jada Kai
Why the name Jada Kai? How is she different and similar to you?
I really wish I had a better answer to this but all I did was spend hours on Google searching "sexy names." I really liked the name Jada because it sounds exotic, and I felt like I looked like a Jada. Jada is me 100% and now I only go by Jada.
Has your perception of the industry changed since you started?
Growing up in a Catholic household, I honestly didn't have very much respect for the industry before joining it. I eventually came around and became interested in the industry after meeting a few sex workers and finding a Brazzers subscription on my boyfriend's phone. At first, I thought porn was just sex on camera, but now that I am fully immersed in the business, I have so much more respect for all the work that goes into it from directing to producing to editing to marketing! Everyone in this industry deserves all the respect in the world for putting ourselves out there!
How do you deal with criticism online?
Growing up as a skater, I had to deal with a lot of criticism at a very young age. My coaches always taught me to never give it any attention — I try to stick to that. Sometimes, it gets to me, but knowing that I have such a strong and loving fan base makes it easy.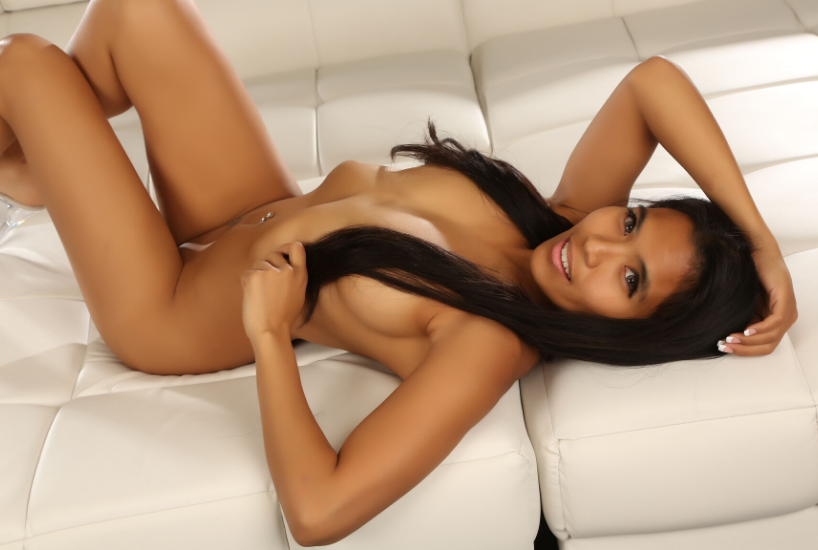 Courtesy of Jada Kai
What kind of tech advice can you give to new models?
Use what you got! Don't be shy to use your phone to make content. You can have the best equipment and technology in the world, but it takes you, your personality, and your creativity to shine!
How do you use the features on Modelhub and Pornhub to your advantage? How do you decide what to sell and what to post for free?
I love posting to such a large audience, and my favorite feature is the comment section. It keeps me close to my fans and I appreciate the feedback. I always sell my collaborations with other performers on Modelhub. As far as free content goes, sometimes, I just want everyone to see my creations, so I'll post for free to get my videos out there.
What kind of supportive advice would you give to new models?
This industry can be overwhelming, but you are always in full control. Only do what you are comfortable with. Play around to see what you like and what you don't like. Once you figure that out, let yourself shine!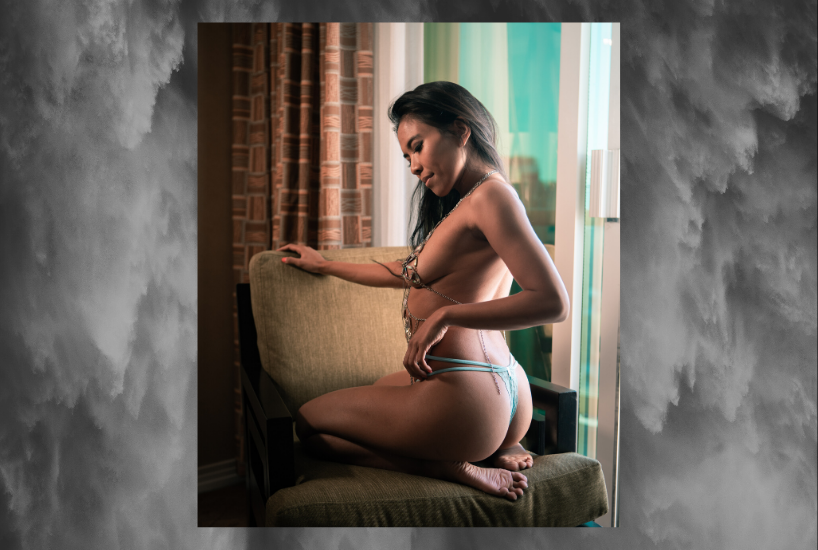 Courtesy of Jada Kai
Do you have a favorite video? If so, why?
I do! Jackie Knight and I collaborated together to make "Little Asian Stepsis Gets Stuck and Fucked" and it was one of the first videos we made together and it got featured! I love roleplay and I appreciated the feedback from all the fans.
What has been your biggest success and struggle thus far?
Being featured on Pornhub and being nominated for best camgirl were two of my biggest successes thus far. My biggest struggle was when my income solely depended on live webcamming.
What do you accredit your success to?
I owe Jackie Knight a big thank you! He supported me from day one — from taking pictures and videos for me to eventually performing with me! I feel like I couldn't do this without him.
Follow Jada Kai on Twitter and Instagram for photos, videos, and updates on her next project.
Twitter @officialjadakai
Instagram @officialjadakai