Courtesy of HandsomeBen
It's been only a year since HandsomeBen joined Pornhub's Model Program, and he already has a devoted fanbase who want more from him than just his solo vids.
After getting a list of personal questions on social from his curious followers, HandsomeBen decided to tackle them the best way he knew how — on camera. Among his "daddy" wanking videos, HandsomeBen's got Q&As where he answers his fans' questions on his sex life, his relationships, and his thoughts on the porn industry as honestly and candidly as possible — which is exactly what he did here on Model Citizens.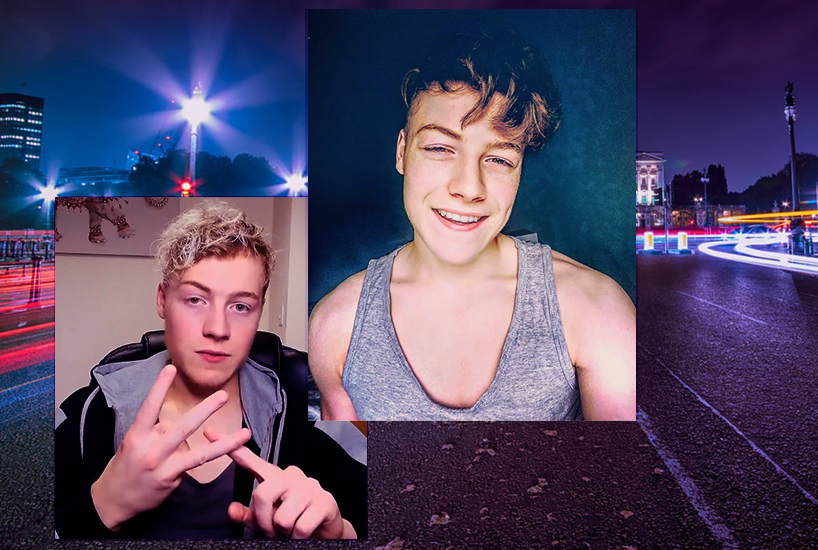 You mention in one of your videos that you don't see this as a job. How would you describe it?
Well I do make most of my living from porn, so it would be easy to label it as a job because of that. But I just personally have such a negative connotation to jobs because of the jobs I've had in the past, so I prefer to think of it as something else. I guess a side hustle could be one way of putting it instead.
What is it that motivates you to make videos?
The lifestyle I live now is one of freedom, and is therefore perfect for me. I get to do whatever I want whenever I want. Right now, I'm able to live that lifestyle because of porn. Being able to maintain this lifestyle is more than enough to motivate me to make videos.
How do you usually get ready and pumped up before pressing record?
Most of the time, I'll just watch some porn to turn me on before filming. Sometimes, if I'm making a video that has a specific roleplay or fantasy, I'll kind of close my eyes and imagine it as vividly as possible to get myself in that headspace. Other times, I'll try to think about it as little as possible because sometimes, the more I think about doing it, the more effort it seems it would take. So if I just get started on a video, I can improvise while I'm filming.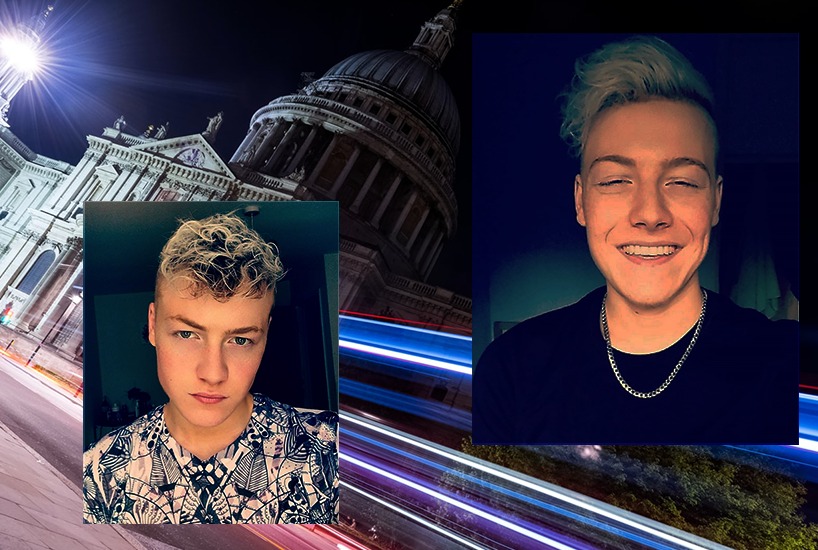 Courtesy of HandsomeBen
Are there any fetishes on your bucket list you'd like to try that you haven't done yet?
I've had a lot of interesting sexual experiences, but weirdly enough, I've never had a threesome before. I would love to have a threesome with two girls in a daddy-daughters situation. It would be so hot!
Why the name HandsomeBen? How would you describe HandsomeBen? How is he different and/or similar to you?
Handsome Ben was my nickname in college. I thought it had a nice ring to it and it popped in my head when thinking about what I wanted to call my channel. HandsomeBen isn't really a separate persona or alter ego or anything. HandsomeBen is a genuine representation of me. I guess it's a representation of only specific parts of me and sides of my personality. Obviously I get to choose what people see, so it's not necessarily all of me, but none of it is fake.
Your solo videos do really well and you're rising the ranks on PH – what sort of advice can you give to male performers?
Well I think not caring what people think is very helpful in many aspects of life, including porn. When I started, I had no problem showing my face and getting my voice out there. You could argue that my voice is something that sets me apart from many solo males; that and other factors. I think that's important — you don't want to seem like just another dick on Pornhub.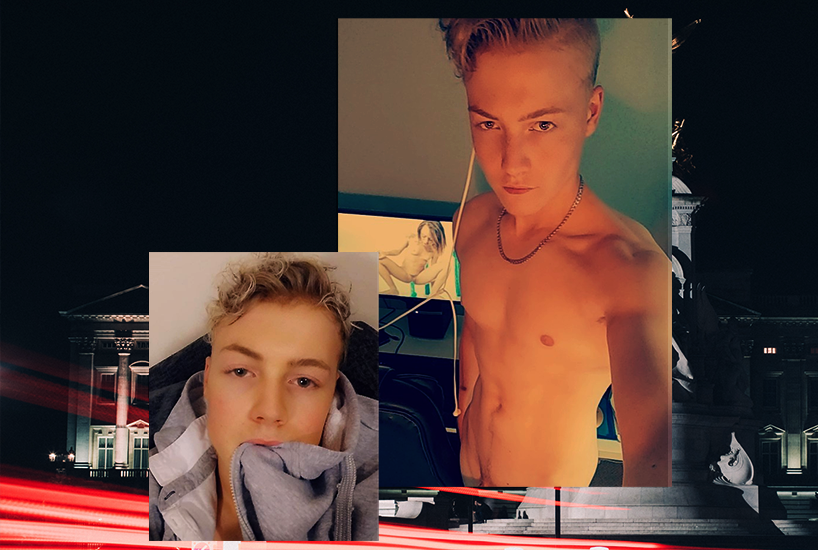 Courtesy of HandsomeBen
What has been your biggest success so far? Biggest struggle?
My biggest success is definitely the fact that I have been able to make a living off of porn. But I could also easily say that the biggest struggle has been to maintain my level of income; it gets quite stressful when you get really caught up with the numbers.
What gave you the idea to do Q&A videos? Why do you think people enjoy them so much?
Well a lot of fans on my Snapchat (handsomeben19) and Instagram (_benr9898_) ask me random questions all the time, and I'm always looking to turn things I did on a regular basis into something productive. So figured I might as well answer them in video form and address a few thousand at a time rather than just one. A lot of people say that they get the sense I'm a nice person from watching my Q&A videos. I guess it makes me more likeable, which many people find very attractive.
What kind of impact has joining the industry had on your life?
It's had a massive impact — like I said, my whole lifestyle has changed from having to work a standard job. Now I get to do whatever I want whenever I want. It's true freedom and I love it.
Follow HandsomeBen on Instagram
Instagram @_benr9898_