For those of you who haven't yet come across this blue-eyed voluptuous vixen on Pornhub, then you're missing out.
After being in the industry for almost a decade and rising to the top as one of our top BBW performers, it's no wonder Harmony Reigns was nominated this year for a Pornhub Award. So keep on reading to find out what fetish she wants to cross off her bucket list, why she decided to join the industry, and why she loves Modelhub.

How did you get started in the industry?

I started dancing in a strip club in London when I met a porn star who also danced. She's the one who told me all about it. I was always into women, so I thought to myself, "So, I can get paid to fuck sexy women? Yes please! Where do I sign up?" At the time, I was seeing a man, so I asked him what he thought about it and, of course, he had no issues!

I already had a porn star profile created for me, but I didn't realize I could take control of it until I found out about Modelhub. I believe I found out about it through Twitter, and a couple of my fellow performers were already signed up.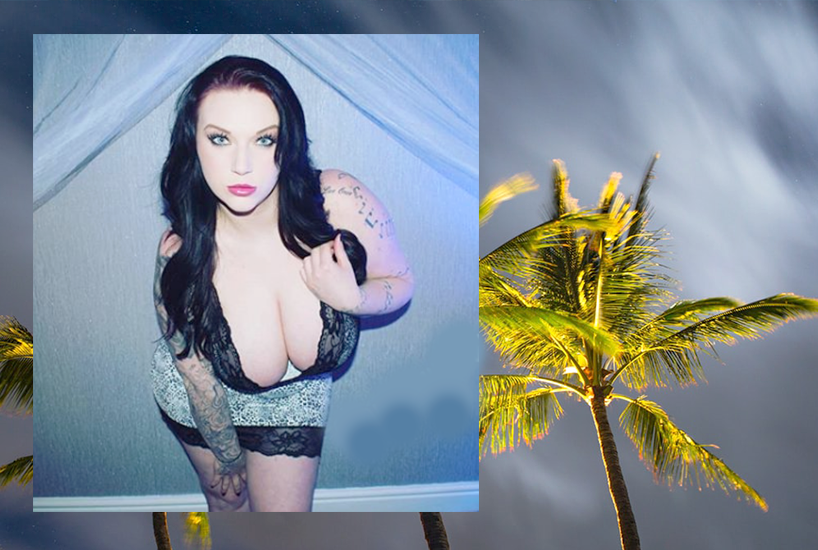 Courtesy of Harmony Reigns
How do you come up with ideas for your videos?

Most of the time, I get awesome ideas from my fans. I'm always asking them what they want to see, and some of them have even sent me full scripts ⁠— they are just brilliant!
Other times, I just throw on an outfit and do whatever comes naturally ⁠— I'm pretty good at improv.


You've been nominated for a Pornhub Award, how does that feel?

I still don't believe it's real to be honest. It's just crazy to think that after all this time, people are still rooting for me and I'm still current. It's amazing, I never imagined I'd get this far or do so well, and I just feel so blessed and privileged to be in this position. I'm very grateful.


What do you accredit your success to?

Honestly, when I started, I was told to mimic someone else: "Don't get any more ink. Change your hair colour. Lose weight. Adjust your voice. Don't talk so much. Do this. Do that." So, I told everyone to eff themselves. I'm going to be me, and if it doesn't work, then this industry just isn't for me.
I was just myself and did whatever felt natural to me. I do believe that staying true to myself and my personality is the reason I'm still here. It works for me, and my fans love the weirdo, nutty, loud-mouth, crazy woman that I am, and I'm so thankful for that.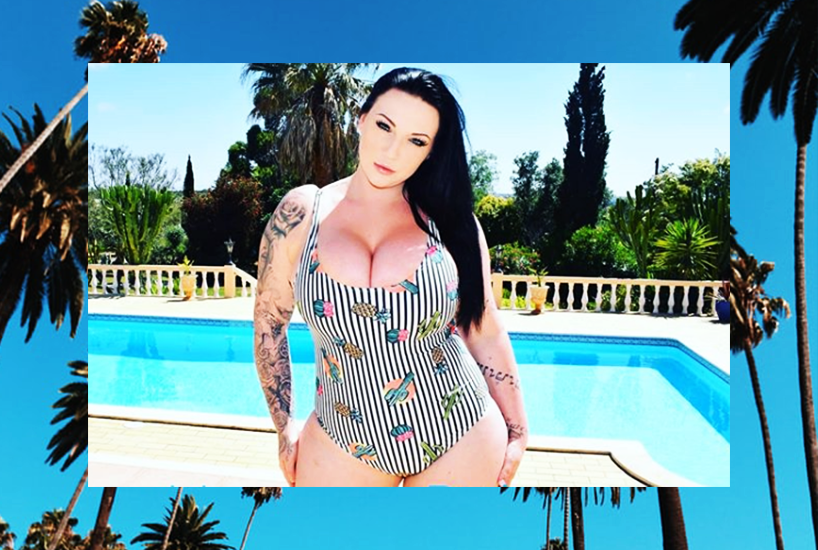 What do you think is the biggest misconception people have about porn?

That it's the same as sex at home, but it's not. It's very different from your personal sex life, and it's way more than just sex, it's a complete business. Anyone can have sex, but not everyone can be a porn star. It takes skill, talent, and hard work to do what we do.



Do you think people's perception of the industry has evolved in a positive way over the years?

I believe that it has become more acceptable, and more people are able to differentiate between the fact that it is just another profession. There's still stigma attached to porn, but it's getting better, and more people are starting to see it in a much more positive light.


What has been your biggest success thus far?

I was put on a box cover for Evil Angel I nearly died. I couldn't believe they chose me! That was pretty awesome.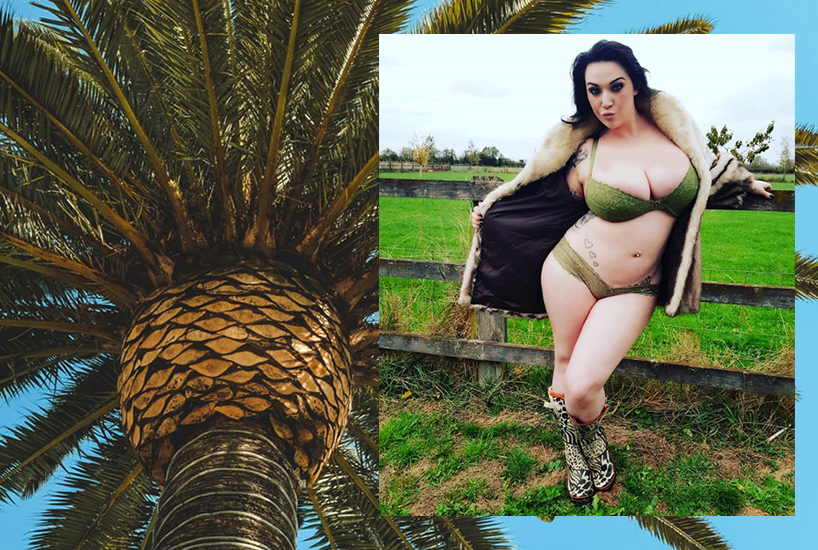 Courtesy of Harmony Reigns
Are there any fetishes on your bucket list you'd like to try that you haven't done yet?
Anal!


How do you deal with criticism online?
Thankfully, I don't really get any. If there was any negativity or bad energy being thrown my way, I just wouldn't bite. Some people want to fight, they want the attention. They get a thrill out of it. So I just wouldn't entertain it.


Why the name Harmony Reigns?

I was nicknamed Harmony at a younger age since I could sing, and it just stuck with me. As for Reigns, I thought about what being a porn star meant for me, and personally, porn is empowering. I'm taking control of my body. I'm in charge, and I'm taking the reigns.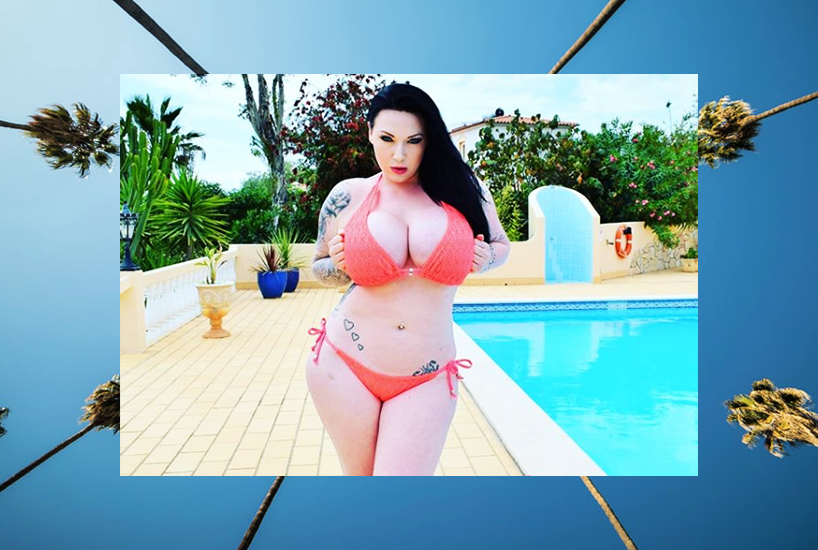 Courtesy of Harmony Reigns

How would you describe Harmony Reigns? How is she different/similar to you?

I am genuinely myself on set and in scenes unless I'm doing cosplay or playing a specific character.
However, what I will say is that the "me" in civilian life would not be getting banged under a bridged, flashing on highways, sucking dicks under water, or swinging from a tree onto a penis ⁠— you have to pay me to do that!


How do you decide what to sell and what to post for free?

I tend to sell the full-length videos and take pieces and cuts to post for free as a way of promoting the longer videos. However, sometimes, if I've had a video for a while or if I'm just feeling generous, I will post the whole thing up for free.



What kind of helpful advice would you give to new models?

Never feel pressured into extending your comfort zone or levels no matter what anyone says. It's your body. You are allowed to decide what you do with it. Hold your ground and know your worth.
Find what works for you. It's great to look to others for inspiration and tips, but never mimic. You can be successful just by being yourself and embracing your own style and personal beauty.
Follow Harmony Reigns on Twitter and Instagram for photos, videos, and updates on her next project.
Twitter @xharmonyreignsx
Instagram @harmonyreigns/