It takes someone quirky, creative, and straight up special to film a gang bang scene with "ghosts" and make it believable. Then again, if you're as much of a fan of Arwen Datnoid as we are, then you know this chameleon is anything but ordinary.
This week on Model Citizens, the lovely Canadian cosplayer opens up about her past, how she taps into her inner geek to rise to Modelhub's Top 100, and what inspires her videos. Keep reading and get to know Arwen Datnoid just a little more.
Tell us about your upbringing and it influenced your attitude and approach toward your work?
Well growing up was difficult for me; I definitely didn't have it easy. My autism was undiagnosed and I was bullied pretty intensely. I also had a lot of health problems and spent most of my time home alone, so I discovered video games. Sci-fi and fantasy became a big part of my life.
My grandmother had Alzheimer's and the house fell into disarray. I was living in a hoarding situation which made it hard on my health. I ended up being passed around from family member to family member until eventually, my stepmother abandoned me in another country and I had to come back to Canada to be adopted by the family of one of the few friends I had growing up. I was 16 at the time. I spent most of my time playing games and staying away from people and was very fond of the trades like welding and other machine jobs. I sort of just kept to myself.
I'm shocked I am so okay with being so publicly nude on the Internet, but I guess we all figure things out in the end, right? I still have major anxiety issues and rarely leave the house, but I've managed to make it work for me. I have always been a hard worker and very dedicated to the things I love, so work became an obsession. I think that all of this led me to this work where I can be whoever I want and can easily ignore anyone who hates it. I think being independent for most of my life helped me succeed as an entrepreneur.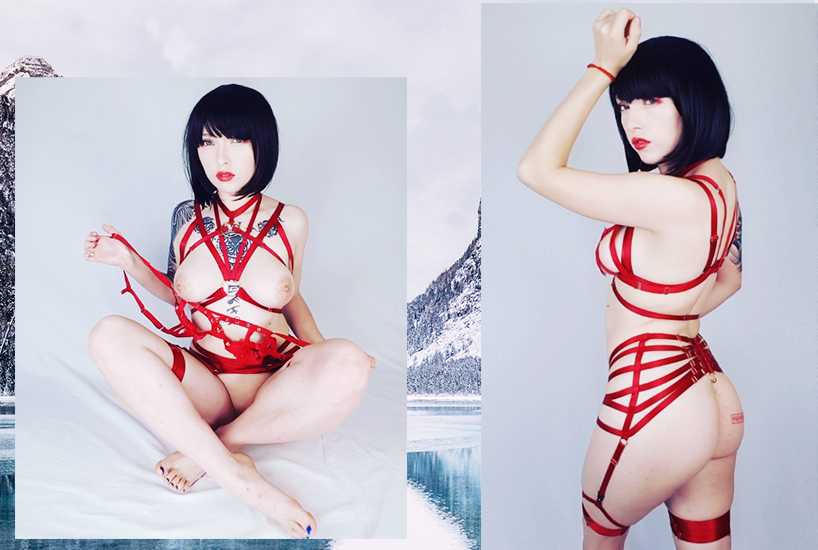 Courtesy of Arwen Datnoid
How did you get started in the industry?
I've been in the industry for nearly 6 years now. I started in December of 2013 by camming on MyFreeCams to see if I could make some spare change to be able to afford food while living in Toronto working two other jobs. I first started Pornhub in 2015, but didn't really think too much of it at the time and didn't take it seriously until at least 2017.
You're in our top 100 on Modelhub, why do you think you've been so successful?
I think it's because I have a strong connection with geeky, nerdy stuff and it's helped immensely. Most people who produce porn do just that — produce porn. I like to cosplay, add story elements, use special effects sometimes, and use bright colours that pop out. Also, I had a few viral videos, so I imagine that drew some attention to me at one point. I also seem to have a relatively dedicated fan base so that helps. Us geeks have to stay together, right?!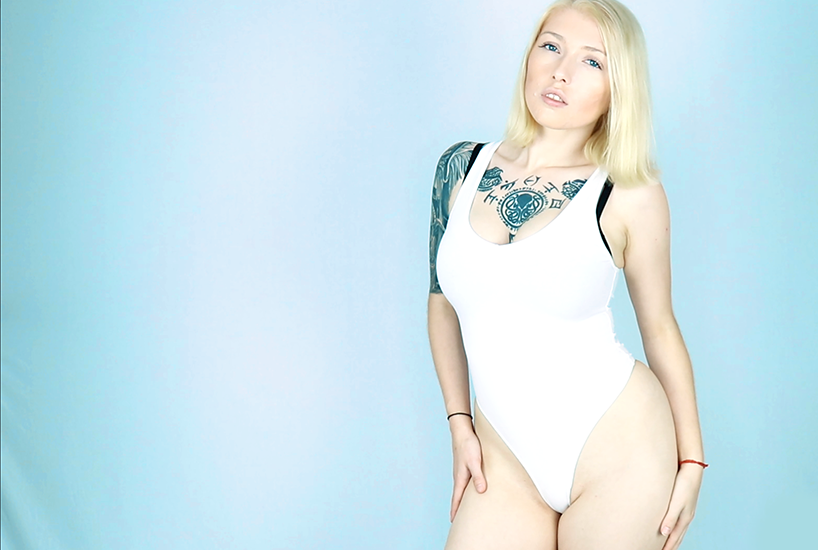 Courtesy of Arwen Datnoid
Since you love being so experimental, what has been your favorite video you've filmed so far? What has surprised you the most and did extremely well?
Funny thing, actually, I really love to be candid or very fantasy/sci-fi, so it leads to some interesting concepts in my head. One video I really loved making was my alien abduction video — from finding the right horror music to getting the camera right to making a creepy scenario that felt as real as I could make it. I love horror and wanted to make it as uncomfortable as possible using elements I see in movies.
One that really surprised me, though, was the video where I pretend to have sex with ghosts — my "Invisible Ghost Gang Bang" video. That one got hundreds of thousands of views and people keep begging me to make a second one. Another video that unexpectedly did insanely well was my Bad Dragon unboxing video — it got 3.4 million views really quick.
Then of course, there's the time I fisted myself on a train. For the first time, I wasn't expecting to be able to fist, but I guess the excitement from potentially being caught is now a fetish of mine, so that's where the "Oops" comes from for those of you who were curious.
What has been your favorite cosplay character so far and why?
This is a tough one because I have so many cosplays, probably close to 40 or 50, and I haven't even used all of them in videos. So far, I would probably have to say Elf. I just feel right as an elf, maybe it has something to do with the fact that I was the elf of MFC for 2014. It just fits right with me.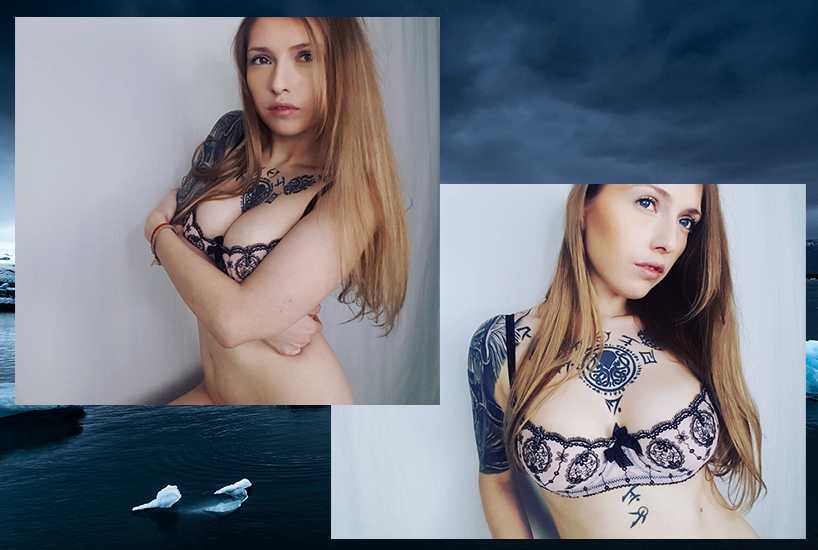 Courtesy of Arwen Datnoid
Why the name Arwen Datnoid? How would you describe Arwen Datnoid? How is she different and similar to you?
Well, I am a big fan of Tolkien's work and Arwen was one of my favorite characters growing up. She just had this elegance I loved and was so strong, but not too strong like Galadriel.
Datnoid is one of my favorite fish and they have the most interesting name to me, so when I said Arwen Datnoid, it stuck with me. I knew it was a name that I could live with, and almost 6 years later, I really feel it, almost more than my real name.
However, I don't put on any sort of persona — I don't have the mental energy to fake anything, so I'm really just me. I just sort of melded with it — it's just me I guess. I wouldn't want to pretend to be someone else. My birthday is real, my hobbies are real, my cooking is very real, and my love for fantasy/sci-fi is also real. Everything about me is just me with a fake name. I also figured that when people saw the name Arwen Datnoid, they would think it's different and maybe become curious about me. So far I think I have succeeded in that. I didn't want to give myself a normal name like Emily Rae (No offence to any Emily Rae out there, I bet you rock) because it just didn't feel like me. Plus, it isn't as memorable as Arwen Datnoid.
Where do you look for inspiration for your videos?
Most of the time, I look at the stories the characters were in for inspiration and put them in realistic scenarios, or maybe change a scene to make it a bit more XXX than it was intended to be. Or I just completely make something up in my head. I do have some videos that were inspired by games and movies, like "Yes Magistrate 2" with Ex Machina.
How do you use the features on Modelhub and Pornhub to your advantage? How do you decide what to sell and what to post for free?
I use my fan club to gives discounts on my for-sale videos which is super handy. I've noticed some fans buy in and then go ham on my store which is really cool to see. Deciding what to post for free and what to sell can be hard sometimes, but I think I figured out a good formula. I also make separate teasers for full-length videos that run roughly 2 to 7 minutes long so people can get a feel for the video before they buy it, or maybe they can just fap to some hot scenes and then move on. It's really up to the viewer; if they want the full experience, they have to buy it. I do post some full-length videos, though, and they're mainly older videos or one that never really sold, but I am still super proud of them and wanted the world to see. I produce a lot of content, so sometimes some videos get overlooked which is a real shame because I want to share my art.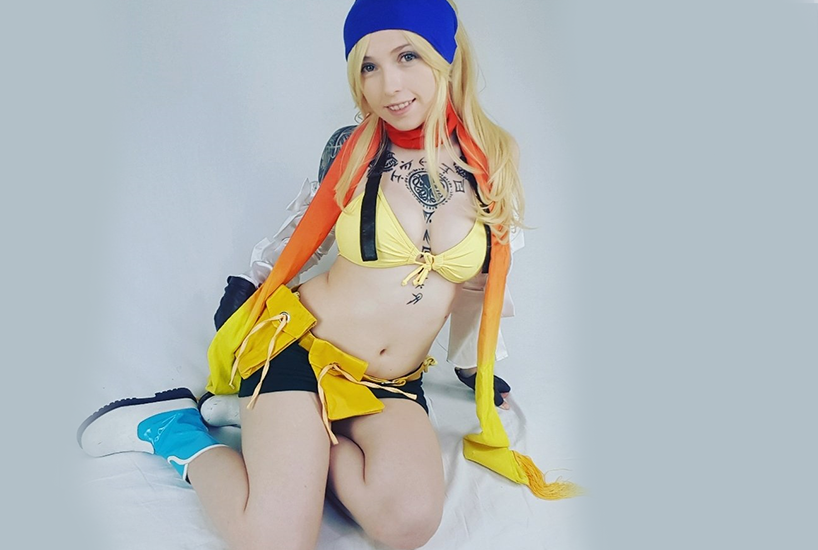 Courtesy of Arwen Datnoid
If you could go back in time to when you started, what would you change?
I would dump that shitty dude I was with so he wouldn't have stolen so much from me. I wouldn't have drank as much alcohol on cam (it can be a problem with cam models). I would have made myself see a doctor about my weight (I was 85 pounds. I'm 125 now, thank goodness). There is a lot of changes I would make, but then I wouldn't be the me I am today, so I am not so sure. Hindsight is 20/20, right?
What kind of tech advice can you give to new models?
You don't need to spend a million dollars on equipment — you can get away with a good webcam and good lighting to begin with. Use light backgrounds so it bounces light around and that will increase the quality tenfold. Open Broadcaster Softaware (OBS) is free so learn how to use it, and YouTube is a valuable resource. Put in the time to save yourself money, it's worth it. If you feel you want a more professional feel, do your research before you buying equipment; some cameras are thousands of dollars and may be as good as an $800 camera by a different company. Don't get suckered by brands that you see top models producing with. A lot of them make 5 or 6 digits a month, so they can afford to drop that kind of money. This industry is rocky, so be prepared and just keep plugging.
What kind of supportive advice would you give to new models?
Work smart, not hard. Base your business off things you love, and customers will love you for it. I built my world around escapism, sci-fi, fantasy, taboo, and other things that are sort of niche and I have a pretty strong fan base for it. Plus, people will see you are legitimately enjoying yourself and they will be that much more into it. You also don't want to get trapped into doing something you hate just because you think it will make you money.
Test the waters, try different things, dabble in different parts of the industry. My favorite bit of advice I give is don't be afraid to try something new or to admit when something isn't working. Also, to change your life, you have to change your priorities. Take care of yourself, eat healthy, work out, drink water, develop a skin care routine. Be kind to yourself but be critical; the adult industry is flooded with gorgeous people who all want to do well. You have to be the best you!
Follow Arwen Datnoid on Twitter for photos, videos, and updates on her next project.
Twitter @Arwen_Datnoid