She might be fairly new to Pornhub, but Megan's made quite the impression thus far. So this week on Model Citizens — our Q&A Pornhub series with some of our top models — we caught up with ImMeganLive and chatted about her upbringing, how she promotes her clips, and where she looks for inspiration.
Tell us about how you got started in the industry.
One of my friends was involved in this line of work, so I got to see how it worked, learned the basics, and realized that I could actually making a living out of it. I gradually started in 2014 and then a year later, I quit my job to be a full-time camgirl. I didn't start making clips until 2016 when I got my first custom requests. I then began shooting my ideas and only started pushing my videos on Pornhub and Modelhub two months ago. It's been working great since then!
How did you upbringing influence your attitude and approach toward your work?
Unfortunately, I learned at a very young age how to untangle myself. Life has taught me many lessons, like if you don't take what you want, someone else will. If you do not work hard to reach your goals, you're never going to reach them. If you want something, visualize it and go for it. This is exactly what I'm doing on a daily basis.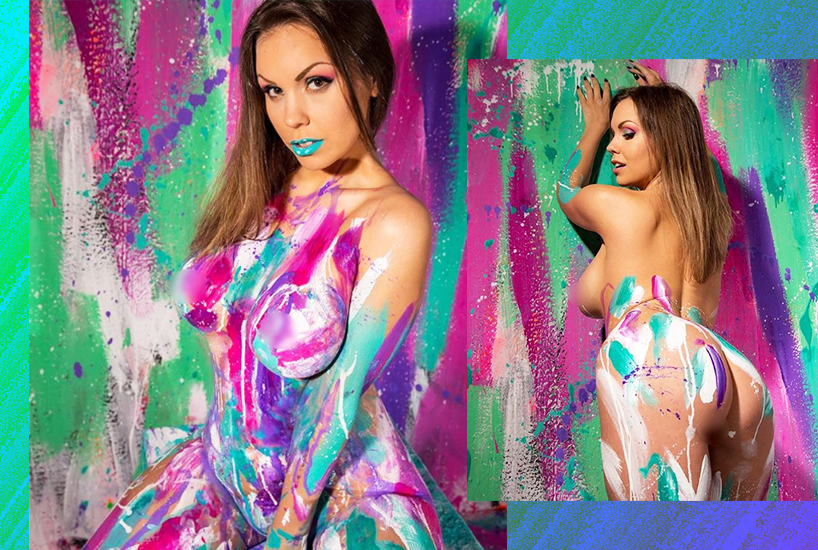 Courtesy of ImMeganLive
You're ranked in our top 200 on Modelhub, how does that feel?
Achieving this in only roughly two months is pretty amazing. I'm still aiming for those top positions, though! I think it comes down to the originality of my videos, the fact that I add my own personal touch and my in-depth knowledge of the fetishes I shoot.
How do you come up with content ideas? What are some of your favorites?
My ideas come to me at random moments. I could be in the shower, eating breakfast, or on the phone talking with a friend about whatever. Many come from my custom video requests as well. As much as I enjoy working on my own ideas, I love making someone's fantasy a reality. Some of the videos that work best for me include wedgies and pantsing. I was really caught off guard; I wasn't expecting them to be so popular!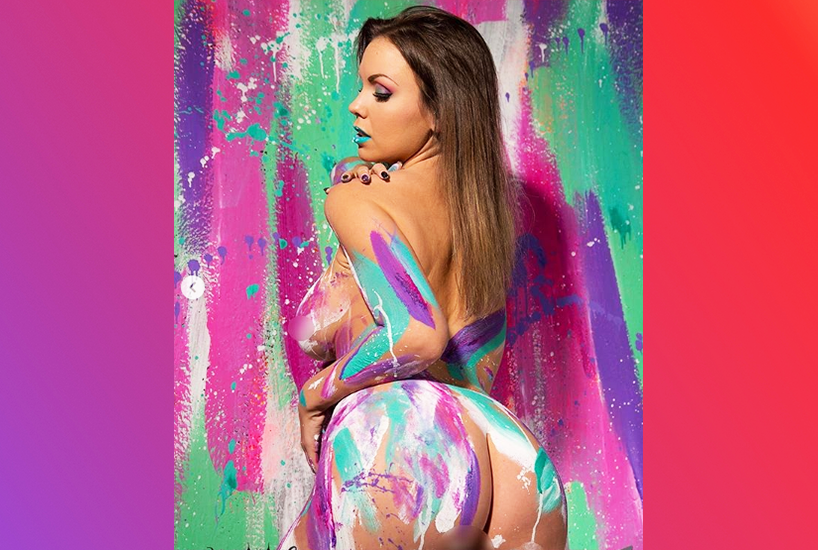 Courtesy of ImMeganLive
Are there any fetishes on your bucket list you'd like to try and haven't done yet?
I'd love to try cosplay and latex. It's totally unknown to me. It can be quite expensive to get all those costumes and it can be time-consuming to learn all those characters. However, it's so fascinating! Those two are definitely on my bucket list.
How do you deal with online criticism?
If it's negative criticism, I know it's a game people play to get a reaction from me, so I usually ignore them or reply with a humorist twist. However, if it's constructive criticism, then I'm all ears.
Why the name ImMeganLive? How would you describe MeganLive and how is she different and similar to you?
ImMeganLive came to be after a brainstorming session. I was trying to find something unique, different, and easy to find online for Megan Live. When you search online for it, you only see me and no one else, which is the whole point behind my name.
Megan is a social media freak. She talks to so many people every single day compared to me. I'm a very lonely person. I don't have much time for friends and family, and I barely use social media for myself.
However, in terms of our personality, Megan and I are very much alike. I'm not playing a character unless I'm roleplaying. What you see is what you get.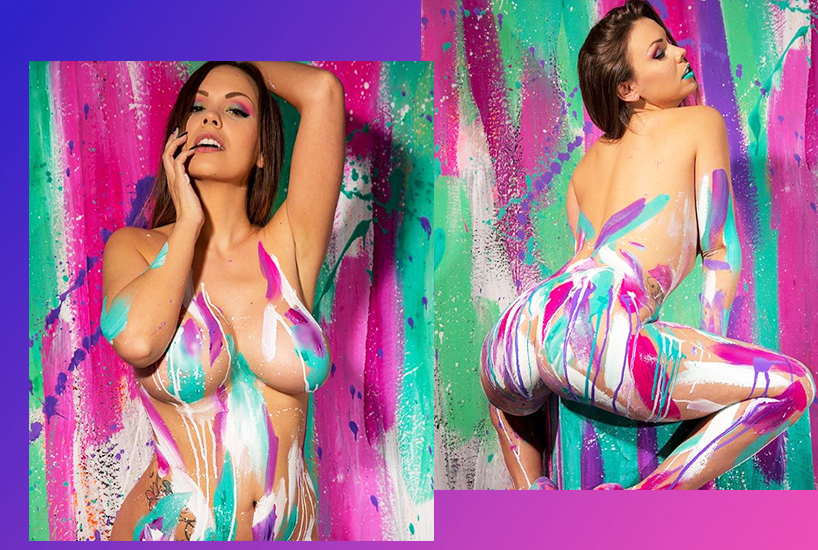 Courtsesy of ImMeganLive
What kind of helpful tech advice can you give to new models?
I suggest learning how to edit videos by yourself and work with the features to always improve your work. Use re-encoding software with proper settings, like HandbBrake, for the videos you just edited. It'll be a little more time consuming, but it'll help with uploading speed and disk space.
How do you use the features on Modelhub and Pornhub to your advantage? How do you decide what to sell and what to post for free?
I put every single new video release for sale on Modelhub. Based on the sales results, if it keeps selling, then it'll stay there. Otherwise, it'll be added to a list I made. I use that list to post videos that are older or are no longer selling on Pornhub for free to bring more traffic to my pages. I also shoot and post full-length exclusive videos that can only be found on Pornhub for free. This way, it encourages viewers to check out my pages and watch the exclusive content.
What kind of supportive advice would you give to new Models?
Be open-minded. Do only what you're comfortable with. If you're bored or don't feel like doing it, then just don't. Don't forget to smile, have fun, and be positive, even if people can be total morons and get on your nerves. Organize yourself as much as possible. Focus on one thing first and continue doing it until you get it right; then you can move on to something else. Otherwise, you'll risk being all over the place and not doing it right. Also, don't forget to put aside some "me time!"
Follow ImMeganLive on Twitter and Instagram for photos, videos, and updates on her next project.
Twitter @ImMeganLive
Instagram immeganlive_official