Remember when we used to dread the thought of summer ending and being strained, once again, to the confinement of a classroom, learning about another Shakespearian character who's life mission is to complain our ear off? Get over it Juliet!
Well, we now have a reason to celebrate this year's back-to-school season! So sharpen your pencils Models and get creative — school is back in session and we've got a contest to get excited about!
Content
Had a fantasy about your English prof? Always wanted to do the deed in the principal's office? Want to see if your old high-school uniform still fits? (You know there was a reason why you kept that flammable-fabric skirt all these years.) Put on the Breakfast Club, get inspired, and join in on our back-to-school themed contest!
This is a Model Program Contest, meaning For-Sale and Free-to-View videos are eligible to win (click here for instructions). We'll be picking one winner from each category for 1st, 2nd, and 3rd place.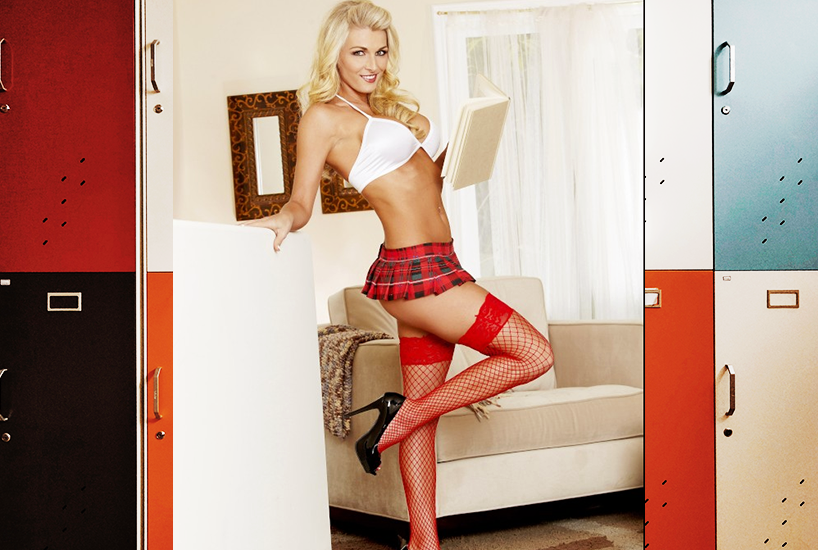 Prizes
This time, we've partnered up with Primal Hardwere and are adding some kinky sex toys to the mix.
For-Sale
3rd Place will get $500
2nd Place will get $1000 + a Primal Hardwere Toy
1st Place will get $2000 + two Primal Hardwere Toys
Free-to-View
3rd Place will get $500
2nd Place will get $1000 + a Primal Hardwere Toy
1st Place will get $2000 + two Primal Hardwere Toys
Rules
- Winners are chosen by a panel of Pornhub judges, based on quality and creativity
- New uploads only (cannot re-use old videos)
- Multiples entries allowed
- Must be new content
- If you choose to upload a For-Sale and a Free-to-View video, they must be different and original
- Must contain the tag #BACKTOSCHOOL2019
- Inaccurately titled, tagged and/or categorized videos are not eligible for the contest
- Contest runs from August 15 to September 15, 2019
WATCH THE CONTEST ENTRIES
For more info on Primal Hardwere, check out their website and social media accounts
Twitter @primalhardwere