To kick off LGBT Pride Month, we decided to dedicate this week's Model Citizens post to one of our favorite Pornhub lesbian couples, Rosie and Alena.
While they might keep some things out of sight and private, anyone who's seen their videos knows there's genuine love between them — it's what they believe has helped them stand out and grow a devoted fan base. So to show their appreciation and love for their fans, Rosie and Alena agreed to give us an inside look on what it's like to be in a BDSM relationship, what kind of fetishes they're into, and how filming their sex life has affected their relationship. Here we go!
How did you get started in the industry?
Alena: It was a process, actually. Voyeurism has always been something we find incredibly sexy. Before joining Pornhub, Rosie would often pull out a camera during sex just for the thrill. One day we thought, "Hey, why not make this even sexier?" So we decided to post it online. We didn't know it wouldn't just add an extra dimension to our sex life, but also enrich so many other parts of our lives. We feel very connected with our fans! They're some of the loveliest people! We consider that a double win.
How has it affected your relationship (good or bad)? Did you set ground rules or guidelines?
Alena: This is probably one of the easiest questions to answer! We thought we were having fun before joining the industry, but we realize now what real fun is. It's not uncommon for Rosie to bring up the channel in all sorts of circumstances. We're in a full-time BDSM relationship, so it's easy for Rosie to "threaten" me by putting me through some kind of humiliating experience and posting it online for everyone to see, which in turn, thrills me endlessly.
Naughtiness aside, it has indirectly affected our relationship in a good way, too. I used to be very shy and although I still am all the time, I feel a lot braver now! That, in turn, means I'm more honest with Rosie, too. If I want to try something, I no longer feel embarrassed to ask her.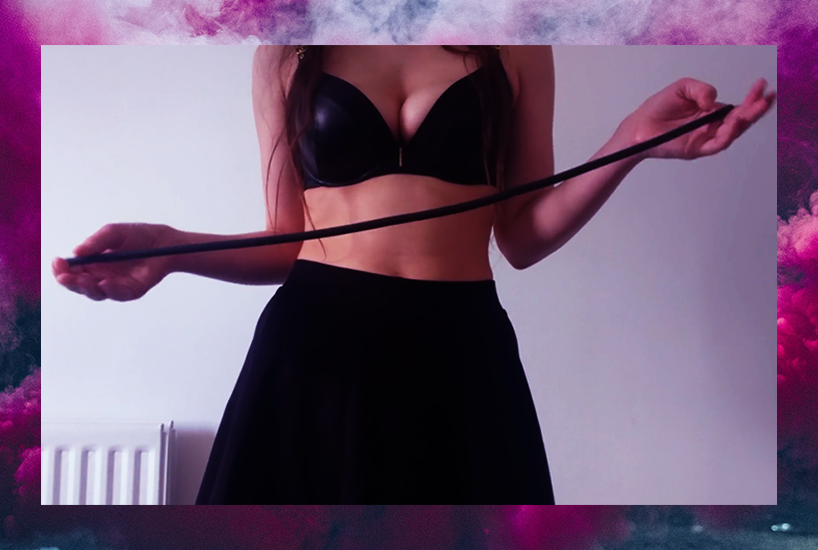 Courtsey of Rose & Alena
How do you interact with your fans?
Alena: We mostly interact with our fans on PornHub, but we are in the process of getting a Twitter account set up where we can post updates on what we're up to! Since we received many questions from our fans, we did a Q&A video which was a lot of fun! We now post more of those kinds of videos in our fan club where fans get to interact with us a little more.
What do you accredit your success to?
Alena: Being genuine and having fun! We never started posting videos in the hope we'd become successful, and were actually quite surprised when our videos started doing well! Many of the comments we received were of people expressing how much they enjoyed our relationship, not just the sex. People commented on our love for each other and on how they could tell the sex was real, and it is. That's also why we've never been consistent when posting videos. We film when it feels right to film. We think it's that very honesty that has made us successful.
Rosie: Actually, I think it's my cute, shy Alena. I think that's why we're successful!
Tell us about your camera and lighting setup? Any tech tips for our new models?
Alena: Because we started off quite impulsively, we just used our phones to film and, two years later, that hasn't changed. At some point, we started filming with a better camera, but when we watched those videos back, we found that the shift in quality made them look too professional. We think our audience is attracted to our videos because they look homemade, amateur, and real. There is something incredibly sexy about pulling your phone out of your back pocket and starting to film whenever the moment calls for it, and we don't want to lose that impulsiveness.
As for new models, we recommend figuring out what fits best for you and your channel. It's a very personal thing, so don't be afraid to experiment and figure out what works best for the type of videos you want to make. We do recommend filming with daylight. They look better and viewers seem to like them more.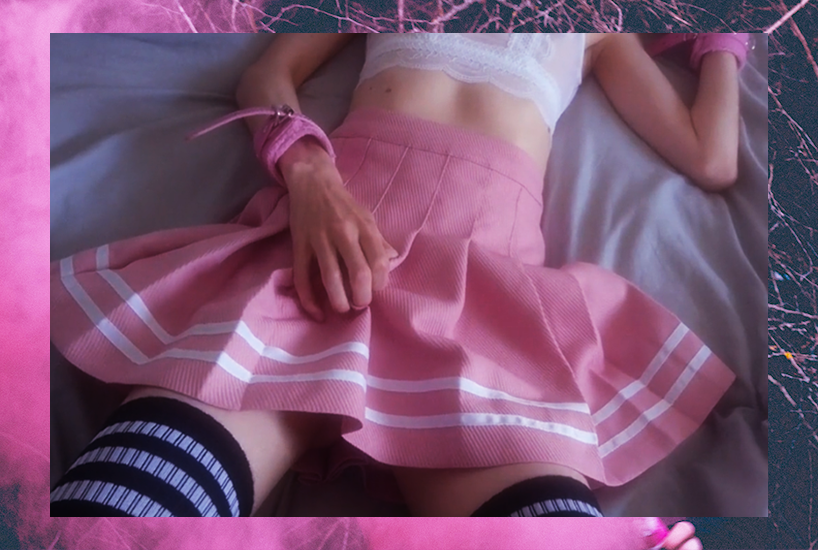 Courtsey of Rosie & Alena
How have your opinions on the industry changed since joining Pornhub?
Alena: We think it's almost impossible to have an accurate perception of the industry before joining it. And even now, we still only know the industry from our point of view. We've always been lucky to have friends who are very sex-positive and open-minded toward sexual expression, so we never felt ashamed to join the industry. However, we were cautious. Like most people, we'd been taught to fear the porn industry and steer away from it, especially as women, and especially as women in a lesbian relationship.
We're really glad we didn't listen to that advice! We've had overwhelmingly positive responses on our channel. We've received grateful messages from other lesbians for sharing our honest sex life, which has truly been one of the highlights so far. Being able to give people something they've perhaps longed to see is very rewarding and something we take seriously.
What are your thoughts on ethics, inclusiveness, and politics in the industry?
Alena: The industry can feel scary sometimes. Posting your naked body on the Internet is always going to be a little daunting. That's why it's important for the industry to be welcoming and supportive. We think the porn industry takes the wrong turn when people start to use other people for their own gain. That's why we love the Model Program so much, because it allows us to stay in charge of our content and make our own decisions. It's empowering and loads of fun! Being in a BDSM relationship where we are constantly establishing and re-establishing boundaries and rules, we strongly believe everyone should be in charge of their own bodies.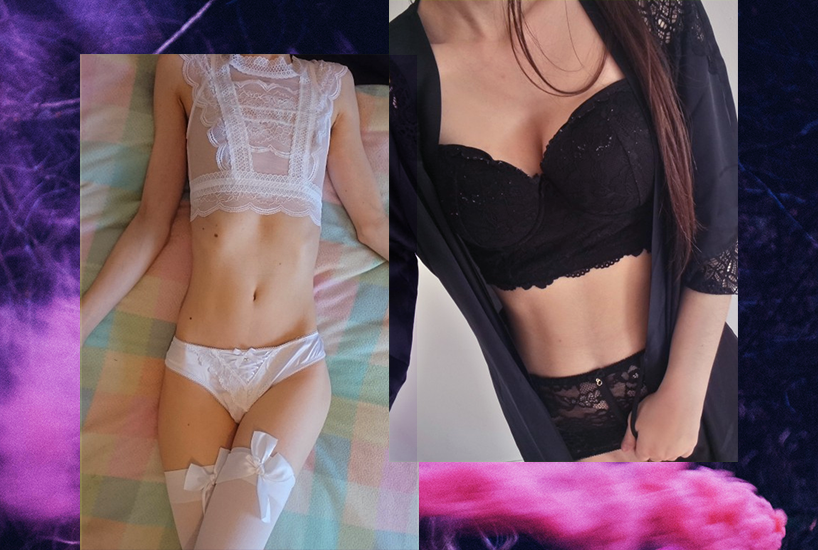 Courtesy of Rosie & Alena
What are some of your favourite products?
Rosie: Vibrators! We couldn't live without a magic wand, which you can probably tell from our videos. Perhaps one of the cruelest and most intense vibrators is the Moregasm+ Wand by Ann Summers, which I like to use on Alena when she's being especially cheeky. We have also received a few vibrators as gifts from our fans (the LELO GIGI which was an amazing and generous gift!), which have become some of our favorites, too. Having an amazing orgasm while knowing the toy you're using was gifted to you by a lovely stranger is kinky!
What fetishes have you experimented with?
Alena: We're in a BDSM relationship and we've experimented a lot. Some of our main fetishes are bondage, orgasm control, and spanking.
At the heart of it, though, lies something much simpler. Rosie really enjoys taking control and Alena really enjoys giving up all control. Even our conversations at the dinner table can be very sexy, without being about sex at all.
Anything you'd like to share with your fans?
Alena: Thank you so much for reading our interview! The support we get from our fans is incredible and we're so grateful to all of you lovely people out there! As always, lots of love from us.