Since we got such positive feedback from our last Pornhub Staff Citizens post, we decided to keep it going and put the spotlight on another one of our lovely team members. Some of you might have already had the chance to chat with HollyZ in the past when you had questions or issues, but have you ever wondered who this lovely gal on the other other end of our live chat actually is? Keep on reading and get to know PH HollyZ.
How long have you been working at Pornhub?
I've been working at Pornhub for just over a year. Prior to landing here, I've held positions from e-commerce manager to content writer to art supply clerk to Comiccon executive director. As someone with a fairly diverse background, one thing I've loved about this company from day one is how many others here are just like me and how welcome we all are.
What's your position?
I'm a model account coordinator, meaning you can find me in my DMs here, on Twitter (@pornhubhelp), hanging out on our live chat, and in our general e-mails (models@pornhub.com) answering questions, fixing problems, and doing my best to help you succeed during your time with Pornhub.
What do you love most about your job?
As a freelancer myself (outside of my day job I do photography, modeling, art/graphics, writing, web design, and event planning), I have a strong belief in empowering others to achieve creatively and be their own bosses. Pornhub is an amazing tool for doing these exact things. Of course with any tool, it can take time to learn how to use it. I understand this can be stressful, and being able to help all of you get closer to your goals makes every day a good one! Outside of the work itself, I have the best co-workers and enjoy the workplace culture here. As someone who generally prefers hiding out in my apartment watching Netflix and drawing, that's saying a lot!
When you're not working, what could we find you doing?
Working; as I mentioned in my previous answer, I do a lot outside of my day job. I'm a complete workaholic and get anxious when I'm not on the go in some way. When I'm sitting around, I'm drawing or writing. When I've got more energy, I'm styling looks and doing self-portraits. I do have a fairly new love for cooking which started when I became vegan 3.5 years ago. I'd say, the only times I can turn off my accomplishment anxiety a little bit is when I'm cooking or reading.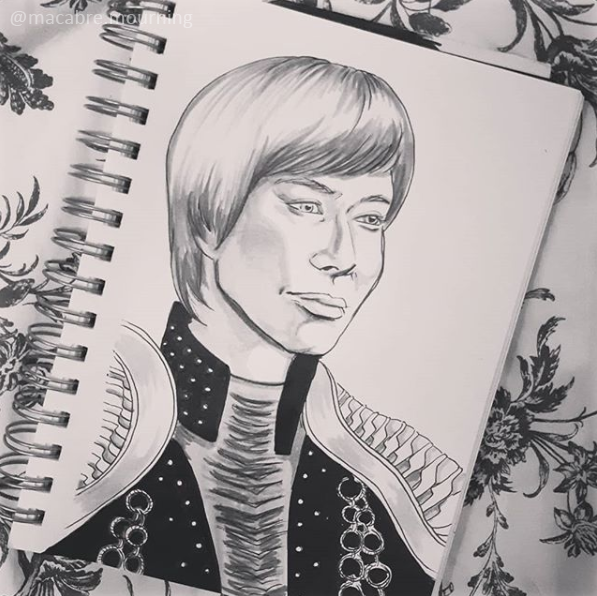 If you could only listen to one music artist/band for the rest of your life, who would it be?
This is a tough one. I am constantly on the lookout for new music and love a wide range of it, but I'd really have to go with The Cure. Old-school goth rock will always be closest to my heart and without a doubt, their music could get me through any day.
What's your favorite place you've ever visited?
Berlin! I was only there briefly for XBIZ last year, but I was lucky enough to get some time on the last day to tour around a little. My phone broke, which was a blessing in disguise because I got to go map-free and use a film camera. I've been obsessed with getting to Europe since I was very little. Sketching by the Spree and exploring Nikolaiviertel took me exactly where I wanted to be mentally.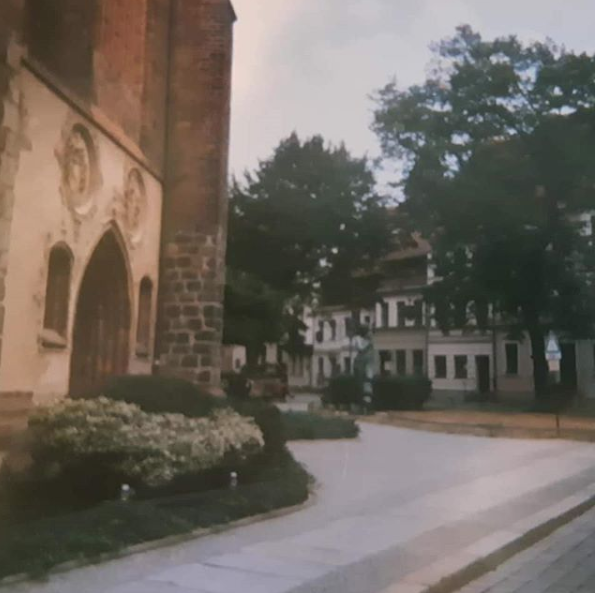 Who was your first celeb crush as a kid?
James Marsters as Spike on Buffy the Vampire Slayer was my first crush. Strangely enough, considering I grew up with parents in the comic industry, my only fan collection to this day is BtVS actor autographs.
If you could retire today, what would you do?
I'd keep working on my creative projects, but, ideally, I would do it while travelling the world. I'd intersperse this with lots of quality time with my cat Sir Ralph Meowington the Third.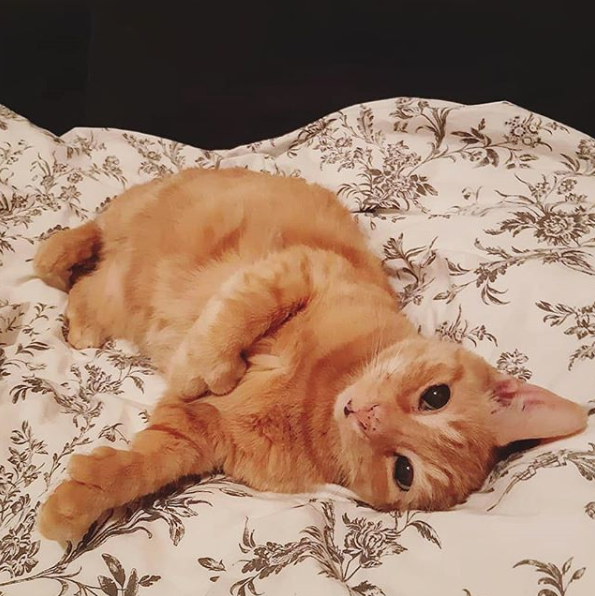 If you could live anywhere in the world, where would it be and why?
I don't have a specific location, but it would be somewhere with rolling moors, lots of grey days, and mist. In the end, all I want to do is live in an old house or if we're really fantasizing, a castle, and write by the window while looking out at endless green space.
What's the best advice you've ever heard/live by?

"A man's worth is no greater than the worth of his ambitions." - Marcus Aurelius