Welcome everyone to our new interview series, Pornhub Staff Citizens. This time, we decided to turn the spotlight around and put it right on ourselves.
Since we've gotten to know some of you so well, we had a little chat about it and thought, "Heck, why not share a little bit about ourselves and try and convince the skeptics out there that we're not a bunch of bots?!" So to kick-start the series, I've volunteered to humiliate myself just a little bit for the sake of your entertainment. Here we go!
How long have you been working at Pornhub?
With only two months under my belt, I'm still a newbie here at Pornhub. I worked at a couple of magazine as an editor for a few years until until I decided to switch it up and transition from journalism to marketing. I've always been fascinated by the adult film industry, so when I decided to make a career change, I thought Pornhub would be a good fit.
What do you love most about your job?
I get such a kick out of working on different projects all at the same time, so taking on a role like community coordinator is right up my alley. I love the fact that I can start off my week by interviewing models, spend a day filming behind-the-scenes footage of the Modelhub team, and finish off with some brainstorming sessions on how we can make the site better. I'm addicted to multitasking!
When you're not working, what could we find you doing?
I'm a proud momma of a Scottish Terrier, so over the weekend, you'll most likely find me chilling at the park with my fur baby and playing bocce with some friends. There's also a ton of music and art festivals in my hood every week, so I try and cross each one of them off my summer bucket list.
What's your favorite place you've ever visited?
After years of Ireland being at the top of my bucket list, I finally made my way there last year and it completely surpassed my expectations. I hiked the Cliffs of Moher to see where Dumbledore and Harry found the Horcrux ring, drank Guinness with my favorite toucan, and sang in too many pubs to count.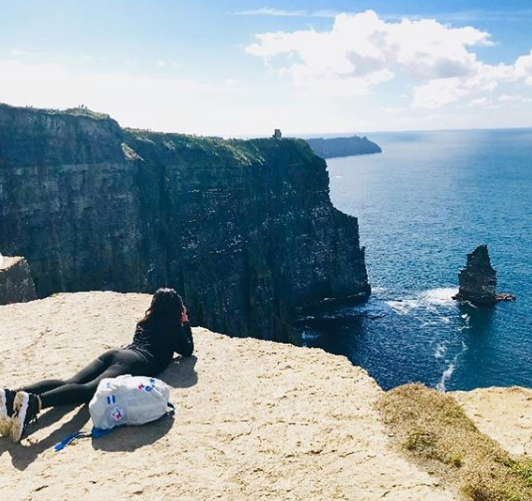 If you could listen to one music artist/band the rest of your life, who would it be?
My answer will most likely change next week, but for now, I'm going with Elton John! Like many kids who were raised by Baby Boomers, I grew up in a household listening to The Beatles, Deep Purple, Led Zeppelin, Foreigner, and Fleetwood Mac, just to name a few. But, I lost my concert virginity to Elton; he was the very first music artist I saw live. Since I was such a fan and would listen to "Don't Let the Sun Go Down on Me" on repeat, my parents brought me along to see Sir Elton John when I was 6 years old. I've also lost count on how many times I've watched the Rocketman trailer.
What's the best advice you've heard?
One piece of advice my parents shared with me that always stuck was, "You can't choose your family, but you could choose your friends, so pick wisely."
Out of all the Game of Thrones characters, who would you marry, sleep with, and kill?
After rewatching the series 3 times (yes I'm obsessed and I'm not ashamed to admit my dogs have GoT T-shirts), I can say without hesitation that I would marry Tyrion, sleep with Jon Snow and Cersei (I'm choosing to be greedy here), and kill Little Finger (a.k.a. Petyr Baelish).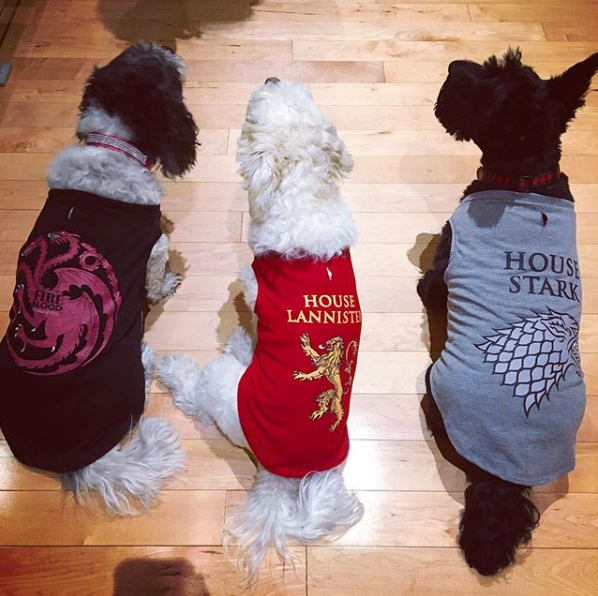 Who was your first celeb crush as a kid?
It is, without a doubt, Shawn Hunter from Boy Meets World. How could anyone resist that hair?! A few years ago, my sister and I bought the seasons on DVD and now we binge-watch the series at least once every couple of years. No shame!
What "childish" thing do you still do as an adult?
I'm happy to say there are a few! My sister and I still build a snowman every winter. We put on our snowsnuits, head out with the pups, and build a kickass snowman.
I also very much enjoy putting on my rainboots and jumping in puddles. To be fair, if I'm walking with someone, I give them a heads up. I've come to learn that not everyone enjoys it as much as do.
Are you the kind of person who squeezes the toothpaste from the middle or the end?
I admit it, I squeeze a brand new tube of toothpaste from the middle. I know it baffles some and pisses off others, but I don't care; it's my tube of toothpaste!