We've got a special treat for your this time around on Model Citizens. We put the spotlight on one of our top models, Xev Bellringer — you might have seen her totally killing it on Modelhub's Top Trending Models page for some time now. So when Bellringher agreed to let us pick her brain, we just couldn't pass up the opportunity to chat her up and share her secrets to success.
Read on to find out how the lovely Xev Bellringer got started, markets herself, and how she's planning on upping her game.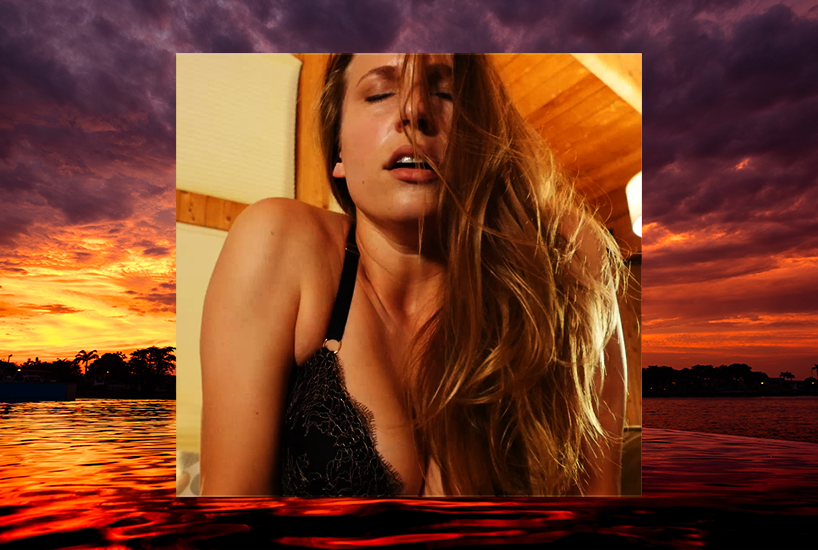 Photo by Xev Bellringer
How did you get started in the industry?
It's perhaps a little cliché, but I was going to school for my master's and needed to pay for it. I've always been very drawn to all things sexual, so I naturally gravitated toward this industry. I heard of webcamming before and began watching models perform. I learned successful strategies and later applied them myself when I started camming. It was a mind-blowing, eye-opening experience; I loved it.
Plus, it laid the perfect foundation for what would later become my pornography filming career. I couldn't imagine a more effective way to learn about different kinks, my customer base, and performance than by directly interacting with people interested in me fulfilling their fantasies. I was in a good position to make mistakes, learn from them, and adjust my approach to role-play to better suit my customers. I really miss the intensity and the raw sexual energy of live performance, but there is definitely more flexibility and control with filming now.
How do you use social media to your advantage?
Social media is something I'm really starting to engage with. Until recently, I did not realize the commitment needed to garner the kind of loyal following that results in more sales. I believe pumping up my brand with a mix of posts like new video promos and retweeting content from fans or store sites works very well. But the thing that really seems to boost interest is fun, personal posts – behind-the-scenes or glimpses of my personal life.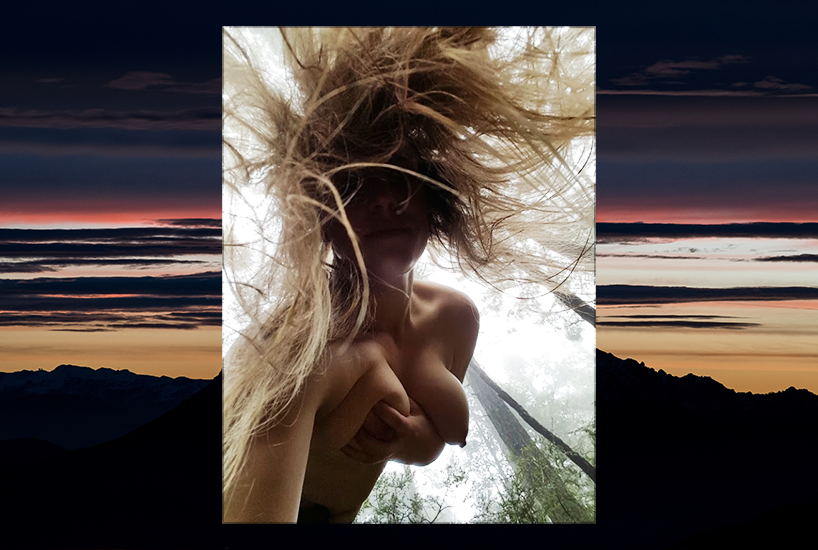 Photos by Xev Bellringer
How do you interact with fans?
Since my content is so intimate, interfacing with my fans is important to foster an ongoing relationship and maintain the fantasy. When the camera isn't rolling, I try to offer email correspondence and comments on social media as a way to interact. And if a fan is particularly lucky, they can work with me to produce their own custom video. That is, by far, the most personal experience a fan can have with me.
How do you market yourself?
I offer my content on a number of pay sites, a big one being Modelhub. I found that as I diversified platforms, I saw a lot of perks from the various sources of traffic. Certain genres of content will sell differently depending on the website. And of course, social media is a great way to push my brand out into the world, with clip-release announcements being a big one. Making links to my online storefronts available on my social media profiles is also very important. My goal with that is to make it very easy for curious fans to become potential customers with just a quick click that redirects them to a pay site. Links can also be found in the end credits of all my videos, that way in case they are pirated and leaked, there is still a way back to my stores if a viewer is interested in more content – so pirates can function as a marketing team.
I have also discovered that releasing a free video once in a while is a fantastic way to gain fans and interest. Countless paying customers have sent me messages relaying how they stumbled upon my free content and were compelled to buy my entire catalogue of work.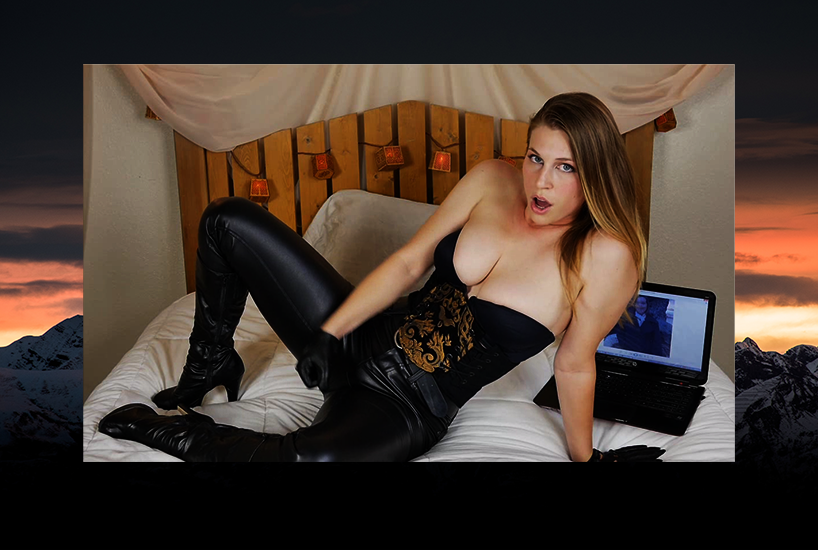 Courtsey of Xev Bellringer
Tell us about your camera and lighting setup. Any tech tips for new models?
My current setup is quite simple — a high-quality DSLR 4k camera with an inexpensive microphone mounted to it. If it came down to it, I could shoot my content with just those two items. Things that make filming easier include a good tripod and another higher quality XLR shotgun microphone on a stand with a professional audio recorder. I consider this to be my primary audio and the onboard mic secondary. This setup has saved my butt dozens of times when I accidentally knocked the primary mic and needed to replace the audio.

I once used professional-grade studio LED lights, but found that I personally favored natural light to reinforce the realism in my scenes. Diffused sunlight through a window shade is great! My tech tip for new models — make sure you always have good light in your scenes. And for more flattering results, I found that the light source should come from the same direction as the camera lens (or very close to it).
You've been at the top for some time now, how does it feel? How has it changed your outlook/approach to your content?
There is so much amazing content on Modelhub that is offered by so many talented producers. I'm just honored to be considered as one of their peers. So when I saw I was number one, it blew my mind and boosted my confidence in my own work, which encouraged me to make even better content. I think it is important to always be ready to move with the tide if necessary. Be ready to make modifications to your production strategy based on demand.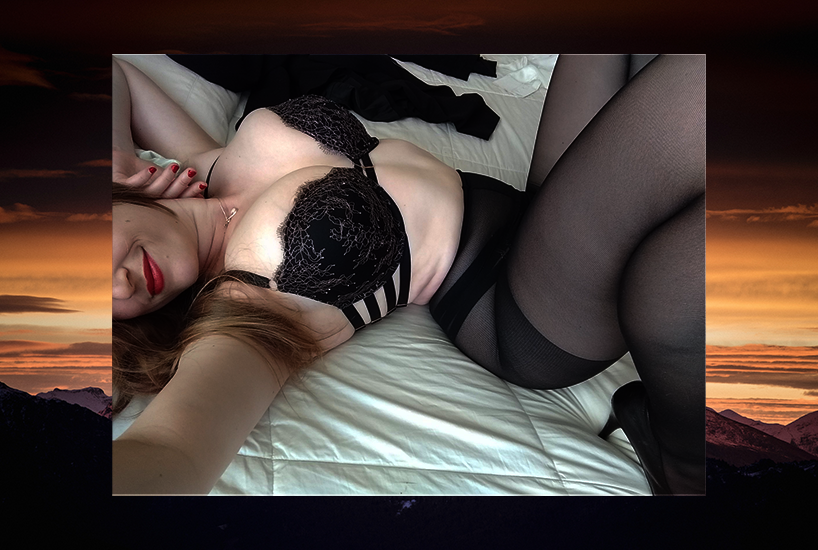 Why do you think you've been so successful? What do you accredit it to?
I'm always looking for inspiration and ways to better my brand through the authenticity of my performance and the creativity of my scenes. I believe the real value of my content lies in how invigorated I am by the storyline and how much it thrills me to excite my fans with an emotional curveball. Whether it's the roles I play, the sexy camera angles I use, or the interesting power dynamics, it all comes together to create a unique, immersive experience. It really is an art and I just love to keep it interesting.
If you could go back in time to when you first started with Pornhub, what's one piece of advice you would give yourself?
Finish the sign-up process sooner! It was kind of embarrassing how long it took me to finally pull the trigger on Pornhub, but I'm glad that I finally did. I was venturing into new territory; I knew nothing about ad revenue, but then Modelhub fired up and it resulted in even better revenue. Caution has played a valuable role in the success of my brand, but it was also important for me to take a well-educated leap of faith.