Welcome back to Model Citizens - where you get an inside look at the thought process, strategy, and story of Pornhub's greatest models.
This week, we chatted with Searching Siren. Read on for her favorite songs, why she loves Pornhub, and the one thing she's dying to try out in a porn video:

Thanks for taking the time to speak with me. Let's start with your story – how did you get started in the industry, and how did you get to where you are today?
Hi! Thanks for having me. I've been a huge fan of the site for a long time. Growing up with brothers, I would check the browser history and see what they were watching. Prepubescent boys are into some interesting things. I did some of my own browsing from there and grew my very own little obsession with porn. My mom's computer had a virus every other day. You guys have truly come a long way. Your interface is by far the most user friendly of all Porn sites.
My boyfriend and I have been dating for a little more than two years. Almost every hour of those years has been long distance. He tries to visit me every weekend (2 hour drive). The time in between the weekends is extremely tough and can be sexually frustrating. I can't move yet because I'm finishing my final semester of my undergrad. He can't move right now because of his career. This causes us to spend a TON of time on your website. One day, among many of them, I was browsing Pornhub's category "Popular With Women" and saw an advertisement to become a "Pornhub Amateur Model". Of all the time I've used your website, I never knew there was a program where I could earn money from sharing my sex tapes with the simple upload of a couple ID's and a verification poster. Next thing I did was text my boyfriend. I've never gotten a faster reply. He was down. We were already recording some really poor quality videos that we kept for ourselves to help with the time in between visits. He told me to send in the ID's and upload those horrible videos we made and see what happens. I think we've come a long way since!
Your marketing strategy is very diversified – you have presence on all different kinds of social media, and you're on Pornhub and Fancentro. You also have your own website. How important is each of those pieces?
They are all important to the whole process.
Twitter is my favorite because you can be the most genuine, uncut version of yourself. Posting teaser videos that point my audience in the direction of my content has been the most effective for me. I love the positive vibe going around in the adult industry on the Twitterverse. It's so encouraging to see men and women pick each other up on there. Adult Twitter has been a breath of fresh air. So far, none of my posts have been reported.
Instagram/Facebook has recently become the nudity Gestapo, banning tons of model's accounts. I've noticed recently though if you keep your IG "tasteful" meaning no nudity, and not spammy then you can actually build a pretty big audience easily. They're there to see the product and then go see more of it. If IG allowed nudity it would be the perfect platform, but it's not. I'm on my 4th try. Wish me luck for my new handle "SeleneSiren".
Pornhub has really come through big the last few months with the additions of fan clubs and custom videos. The pay-to-message feature is genius. That saves so much wasted time on window shoppers. Also, remember to remain calm when you're dealing with people like that. They don't deserve your negative reaction.
Our website SearchingSiren.com has more of our personal touch. Customers can find exclusive content and products there. When I have more time after this semester I'll be putting in a lot of time with it.
Look, today you can go to a ballpark and see an advertisement almost everywhere. The seats, the screens, the homerun pole. Everywhere. I've kinda gone into that same approach. The more exposure you receive will correlate to more sales. My 90 year old Grandpa is more likely to see the auto insurance ad on the homerun porch than he is to pay attention to the commercials on BET. Opposite of myself. So just kinda coming from every angle we can, which describes our relationship perfectly. Our families are a melting pot of different backgrounds (Our moms were busy!). We pretty much enjoy something from every genre of music, TV, movie, sport, food, and so on.
In the future, we plan on growing our YouTube channel. SFW of course!
Where does the bulk of your business come from?
Custom Videos!! I have more e-mails from people wanting me to record a personal anal scene than I do from my university and other subscriptions. For anyone wondering I haven't recorded or actually had anal sex before. Soon. Anyways, people want to build a real relationship with you and this is the best way to do so. Sometimes they'll pay for me to say their name during sex or just a simple masturbation video. Just me and my trusty-not-so-dusty vibrator. I encourage them to use the form that I created on ModelHub, which they find very helpful, but never want to pay through. After custom videos would be my paid for only videos on ModelHub and my private Snapchat account powered through FanCentro.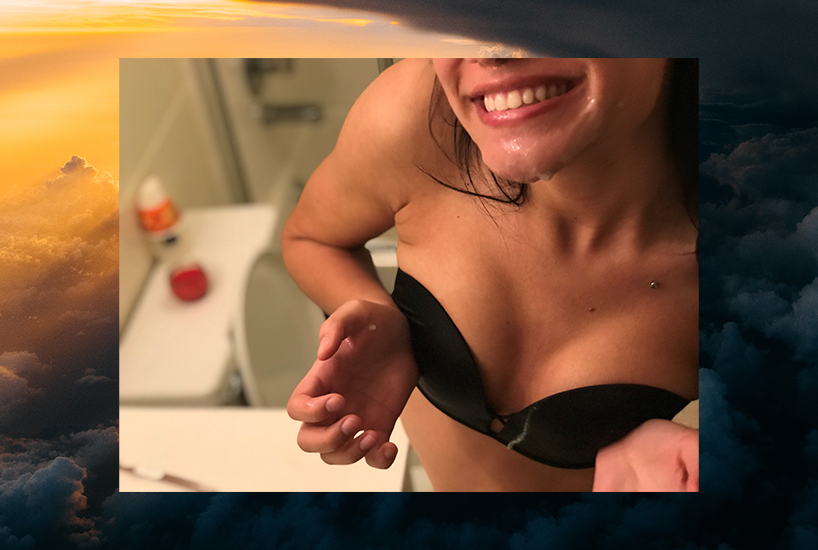 How is Modelhub working for you so far? What's your strategy there?
I feel dumb for not implementing a strategy early on, but then I guess I wouldn't be an amateur, right? Just recently I've had the sense to add an outro with information on where you can purchase my content. Since then, Modelhub has been great! The platform is easy for my customers to browse and the #1 reason why I get Custom Video requests. I'm looking forward to a busy year with Modelhub
What's something simple and easy that models can do to improve their videos?
Lighting. Another model was cool enough to have the honesty to let me know that my videos early on had really shitty lighting. My favorite videos from LeoLulu *drool* use natural lighting to accentuate her sexy curves. And it's FREE . If you want to spend some money on artificial lighting you can find great lighting kits on Amazon for under $100 bucks. If you're using your phone, turn it sideways. That was our biggest mistake in the beginning. If you don't know, it shrinks the resolution on your mobile device making it hard to see anything in the video.
If you could go back in time to when you first started making content, what would you do differently?
SO MUCH. This industry is not easy. There are a lot of very smart and creative people grinding every day. If I could go back in time, I would put into action all of the advice I've received from other models. Mainly, better lighting and telling my boyfriend to turn his phone sideways.
What advice do you have for models who are just starting out?
Have fun doing this! You are sharing the most beautiful moments we can have as humans. It shows on camera if you aren't enjoying it. Lighting, lighting, lighting. Also, research the platform and become familiar with the platform.
What's on your "porn bucketlist"? Things you've always wanted to do, but haven't done yet
ANAL! Basic, I know, but I'm so excited and nervous for it at the same time. I like anal play with toys and his tongue, but I'm so afraid to take a cock up there haha. I've got some new toys to help with that though ;)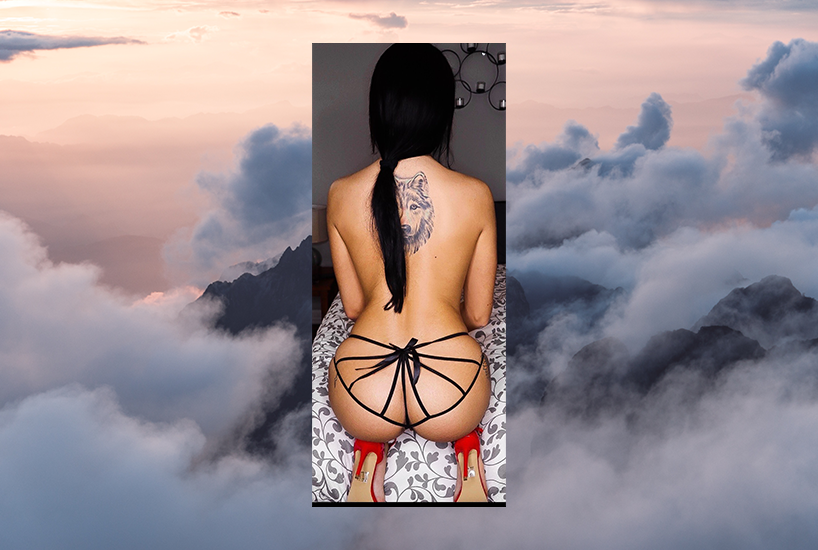 What's your favorite song right now?
Penelope – Col3trane
Runners Up:
Electric – Alina Baraz, Khalid (Marian Hill Remix)
As I Am – H.E.R.
I Guess I Just Feel Like – John Mayer
Who are your adult industry heroes?
I know for certain that my boyfriend idolizes Lisa Ann. I don't blame him. I aspire to be half the badass woman she is.
My personal favorite is Vicki Chase. I get turned on much more by the women than the men in Porn. She is a fireball of seduction and the G.O.A.T at the art of the blowjob in my opinion.
Who are your non-adult industry heroes?
Will Smith, my Dad and Daenerys Targaryen. Mother of Dragons!
If you had $1000 to invest in your business, what would you spend it on? How about $10,000?
I need a new computer desperately. Using Premiere Pro or any other Adobe app on my historic laptop takes hours. That's where the first $1000 would go. In our situation, not living together, $10,000 would be huge for us. First step would be getting a place together. Then we would still have money left over for another camera, lighting and advertising.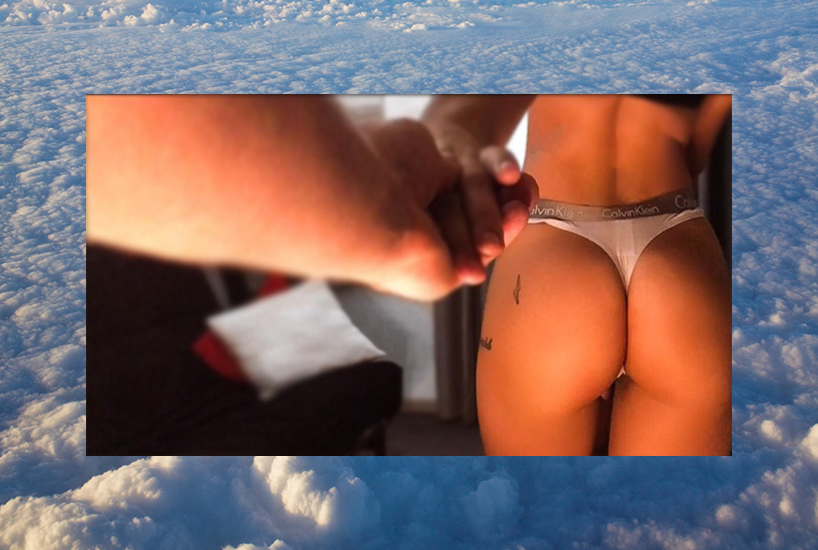 Where does the name Searching Siren come from?
I've always had a major fascination with Greek mythology and it was actually in a Greek Mythology course at my college that we met. My boyfriend has always teased that I used an enchantress spell on him [Laughs]. He would call me a Siren (mythical sea dwelling creatures that would lure sailors into shipwrecks with their enchanting songs). Searching comes from his never-ending quest to discover and search the deep depths of my heart emotionally and sexually.
Any upcoming projects you'd like to tell us about?
We have a lot that we want to do, but very little time together. Our next project is definitely going to be what the fans want. We did a poll and the fans decided that they want a Jerk-Off-Instructions video. I've never done that before, but we've thought about a really fun way to do it so stay tuned to Searching Siren on Pornhub!

Thanks and love to Searching Siren. Follow them on social media:
Twitter: SeleneSiren_