Black Friday is tomorrow.
It's the biggest online shopping day in North America.
That means your fans will be online, with their credit cards out, ready to buy.
So make sure your Modelhub for-sale content is ready for them, too.

As you know, modelling is a business like any other. So you should take cues from big businesses (that make BIG profits) for your marketing and promotion.
If you want a piece of the action this Black Friday (and Cyber Monday), consider running a discount on some of your videos.
However - discounting isn't for everyone. It's a business strategy that can be extremely profitable if used well, but don't feel obliged to discount your videos if it's not part of your strategy.
If you choose to run a discount, try these promotional images we made for you (click to open in a new window).
Twitter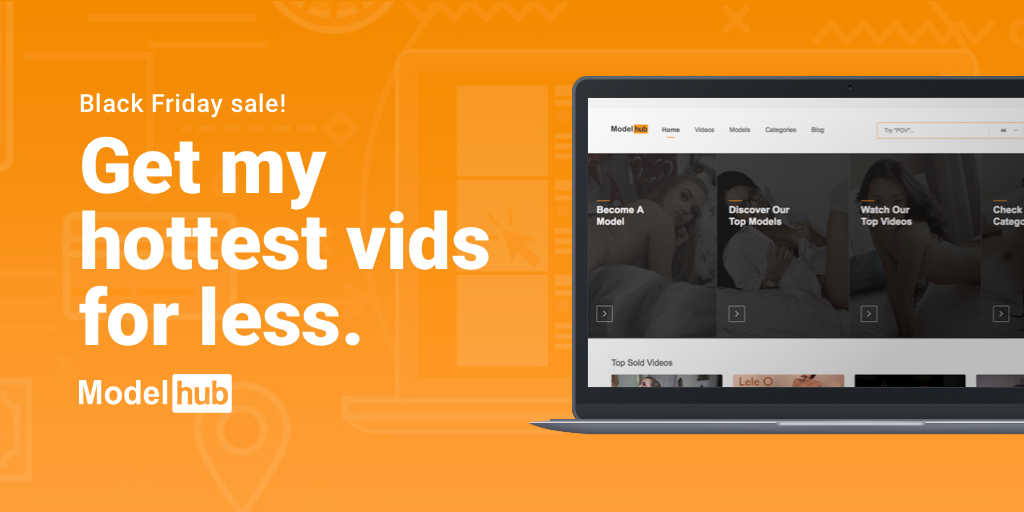 Instagram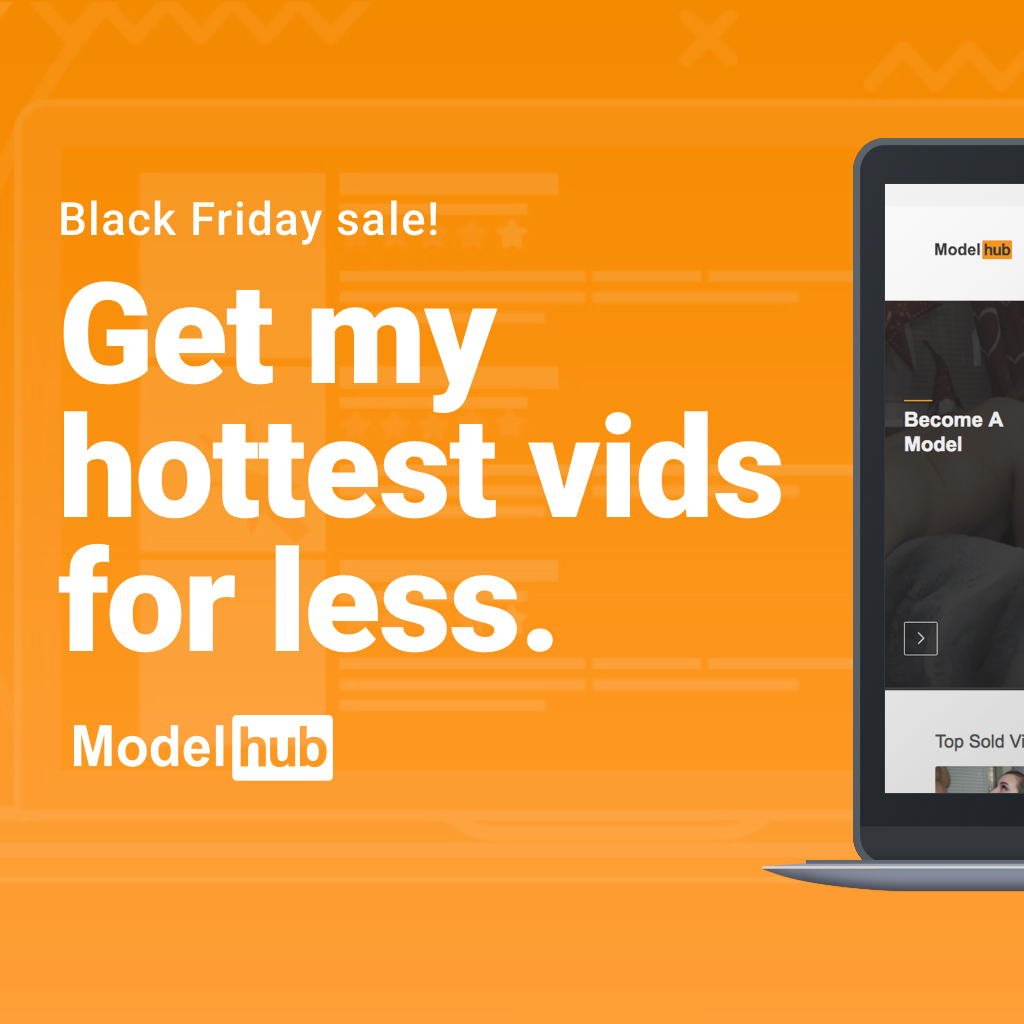 Twitter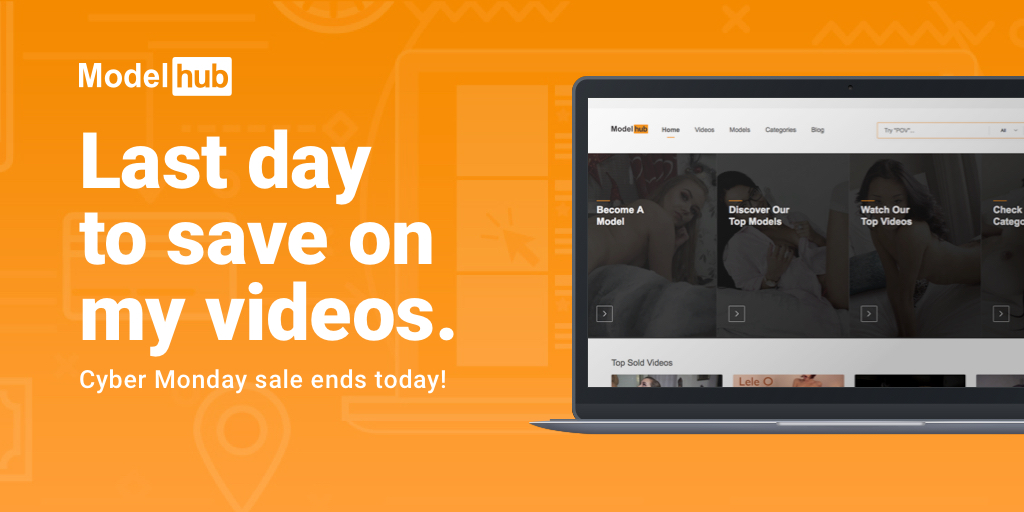 Instagram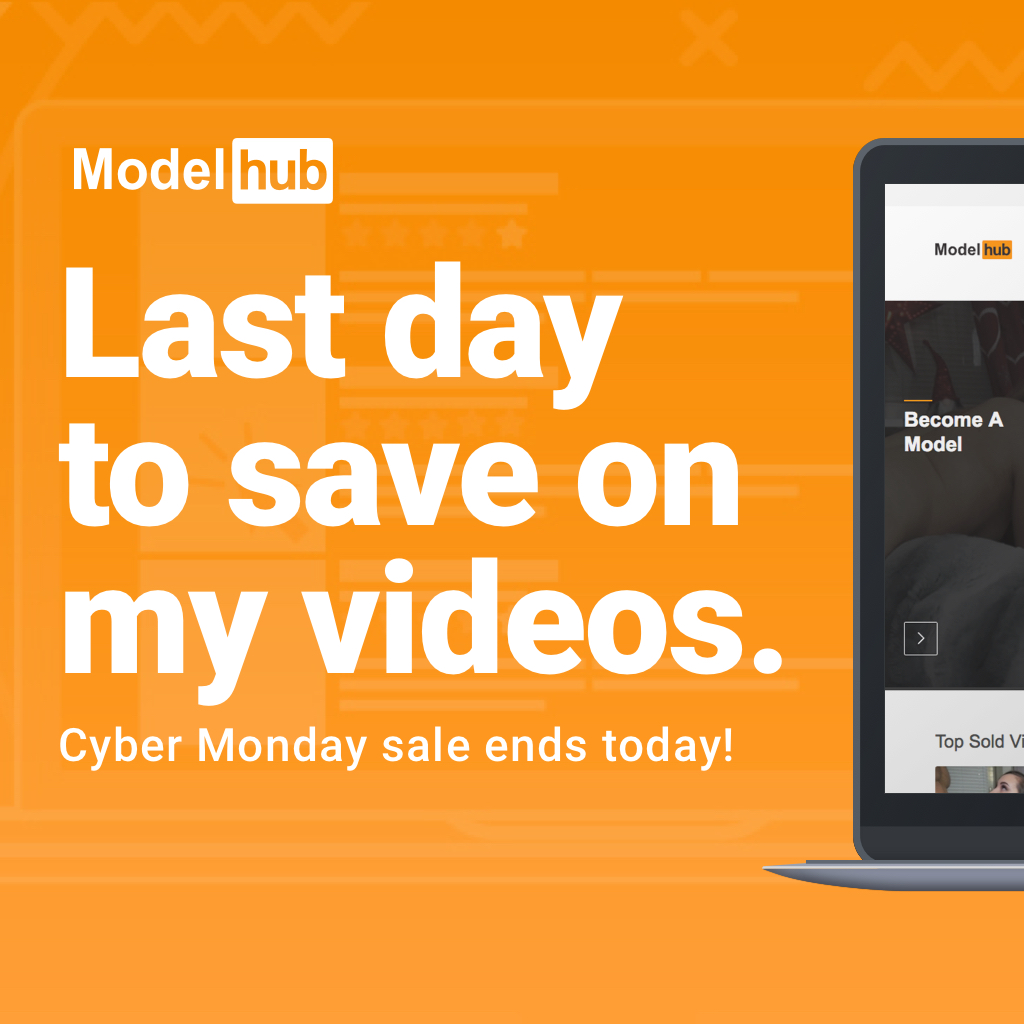 When posting these, make sure to write in your tweet or Instagram caption that you're running a sale, what kind of discount your fans can expect, and link directly to your Modelhub profile (or even a specific video).
Here's an example of what your tweet might look like: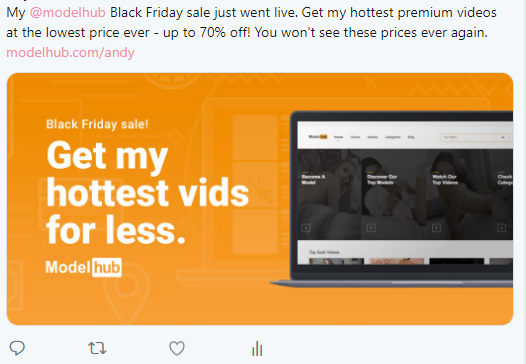 What kind of discount should I run?
There's lots of different ways to run a sale, but here are some guidelines that will help you decide:
- Don't discount everything. Leave one or two best-selling videos at full price.
- Discounts under 30% are not as effective. Consider discounting between 30-50%.
- Try doing a lower discount on Friday, then raising it for Monday. That way, you'll maximize sales at a higher price, then anybody who was on the fence will scoop it up at the lower price.
- Consider putting your least-performing video at 70% off or higher - that way, you can advertise your sale as "Up To 70% Off." Studies show that consumers are more likely to visit your store if they think there are discounts as high as 70%. HOWEVER: your videos are extremely valuable, so don't over-discount them. Don't put more than one video at a discount this deep. Make sure to maintain the premium feel that your videos have.
- Remove the discounts promptly after Cyber Monday. Your fans need to learn that when you run a sale, that pricing is only available during the sale.
- Remember, you don't have to offer a discount at all if it's not part of your strategy.

How do I set up my discounts?
Adding a discount to your videos is easy. Once you've uploaded a For Sale video to Modelhub, just visit your Video Manager to add the discount: