Everybody likes something sweet now and again.
Some prefer pastries. Some might like ice cream.
But here at Modelhub, we like Candee.
Take a moment to get to know Candee Lace - Pornhub model, yoga enthusiast, and bookworm. As with all models, there's more to her than you might think.

Let's start with your story – how you got involved in the industry, and how you got to where you are today.
Well, my story starts back in 2017. Me and my husband have a great sex life and we always look for new ways to spice it up. He always wanted to film me while I gave him blowjobs, so this one winter weekend we gave it a go. I knew already about the Pornhub Model Program and after seeing our video I thought, "Why not?"
So we uploaded it just for fun and didn't really expect any response at all, but to our surprise it got lots of views and comments very fast. People were loving it. That got us addicted and excited. We started to film regularly, and here we are now!
What's your favorite category of video to film?
Blowjob, obviously - I just love doing it.
You're very active on Twitter. How important is social media to your business?
I would say it's extremely important. Social media is a powerful marketing tool which can give lots of visibility and help to reach a bigger audience if promoted right. That's why I'm very active both on Twitter and Tumblr, where I also share extra clips and photos.
You're doing well on Modelhub. Can you tell us about your strategy for your content there?
To be honest, I don't have any particular strategy. What I'm focusing most on is sharing more than just videos. I have lots of photo albums with hundreds of pictures in them. I always find time as well to respond to messages and comments from fans. I think it's very important to connect with your audience.
"Be yourself and stay close to your fans."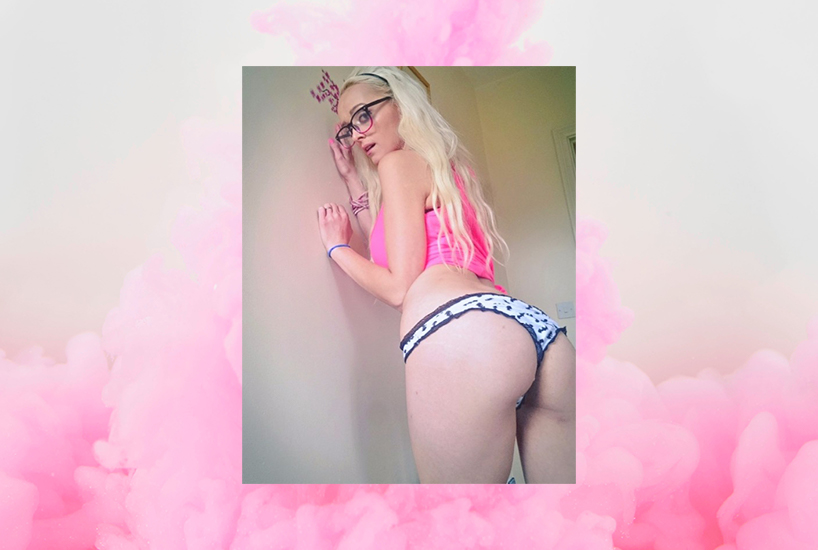 What advice do you have for models who are just starting out?
Just have fun with it! Do and film whatever you like best, and don't compare yourself to others or try too hard. Be yourself and stay close to your fans.
What's your favorite song right now?
Venom by Eminem and anything by Twenty One Pilots. I love these guys!
What do you like to do outside of work?
Yoga and flexibility training. My bodily wellbeing is extremely important to me; same as my mind, so I read a lot too. I always was a bookworm.
What is your camera/equipment setup?
Up until recently, I was only using my smartphone camera. But right now, I invested in a more professional camera - Sony Alpha A5100 – and a tripod and light. I can't wait to use it for my next videos.
"I have insecurities like everyone."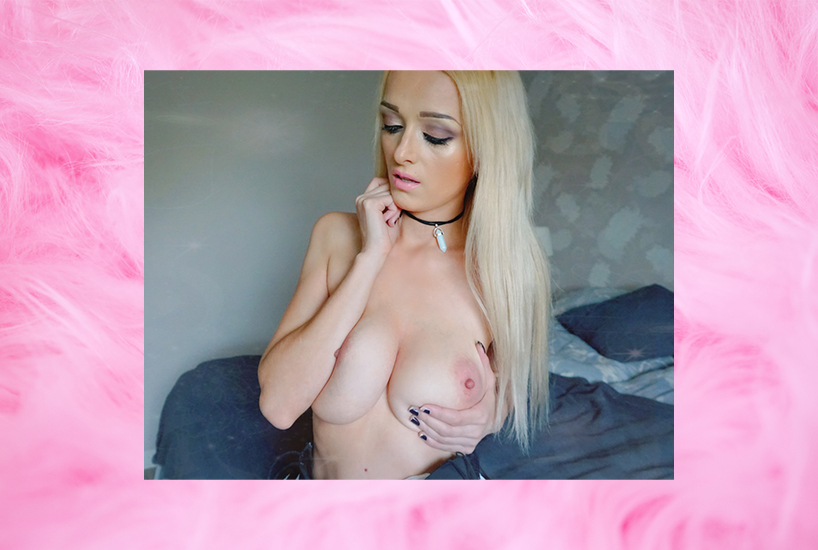 What's something about being a porn model that most people wouldn't think of?
That I'm a very normal, down to earth person. I have insecurities like everyone, and don't think of myself as center of the universe. A lot of people think that if you do porn you must be a slut, whore, prostitute, and so on. We are just people who are not afraid of our sexuality, and love to give and share. Sex is beautiful - so is porn.
What do you wish you had known when you first started making content?
I wish I knew how important it is to have the right equipment and angles when you shoot video. The better quality, the more views. But we learn with experience.
Is there a scene you've always wanted to film, that you haven't filmed yet?
Threesome and girl on girl scenes. That's two of my biggest fantasies. I'm bisexual and I love being with women too. I hope it will happen one day, and if any girl out there is interested feel free to contact me.
What video editing software do you use? How did you learn how to use it?
Before, I was only using a simple phone app for trimming my videos, but I just got Filmora Wondershare Video Editor. I play around with it on my old videos to see how and what works. You will be able to see the effects on my upcoming videos.
What's something simple and inexpensive models can do to improve their videos?
Good lighting is very important, especially if you shoot at night. If you look around you can find inexpensive and good LED video lights.
"I always was a bookworm."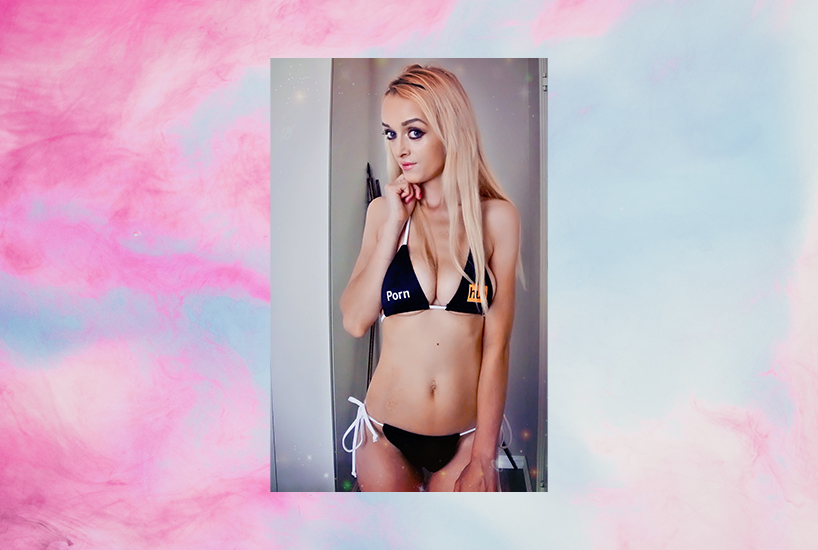 Would you ever film with a professional studio? Why or why not?
Yes, but only girl on girl scenes unless I'm able to shoot with my husband. If I could shoot with him, I would really love to do a professional threesome scene.
Who are your heroes, both in the industry and in the mainstream?
Hands down Johnny and Kissa Sins! They are my industry heroes, and such a power couple.
What's your biggest goal for 2019?
Shoot some great content with new equipment, and to get my Pornhub Bronze Plaque achievement award for reaching 100,000 subscribers. I'm almost there! I think I need about 3000 more subscribers to get it.
Any projects coming up that you'd like to tell us about?
There will be a huge improvement in video quality, and lots of new content which I hope you will love.

Thanks so much to Candee for sharing her story. Keep up with her on Twitter, Modelhub and Pornhub.