Welcome back to our new interview series, Pornhub Staff Spotlight. This time, we decided to turn the spotlight around and put it right on ourselves.
Since we've gotten to know some of you so well, we had a little chat about it and thought, "Heck, why not share a little bit about ourselves and try to convince the skeptics out there that we're not a bunch of bots?!" Continuing the series is Sana!
How long have you been working at Pornhub?

It'll be 2 years in June
What's your position?
Director of Content Creator Relationships
What do you love most about your job?
Working collaboratively and strategizing new and interesting ways for our creators to monetize and market their content. We have some exciting announcements on the horizon. I can't wait to share more information when the time is right! Stay tuned.
What's your work pet peeve?
I am my own pet peeve because I am always late. I'm unable to end meetings on time and I always show up 1-5 mins late for the next one. I need to get it together!
When you're not working, what could we find you doing?
The usual stuff; dancing in my kitchen to 80s and 90s anthems, playing wordle, going out for dinner, skiing in the winter, hiking in the summer, scrolling on Instagram, visiting friends & family, and travelling abroad whenever I can.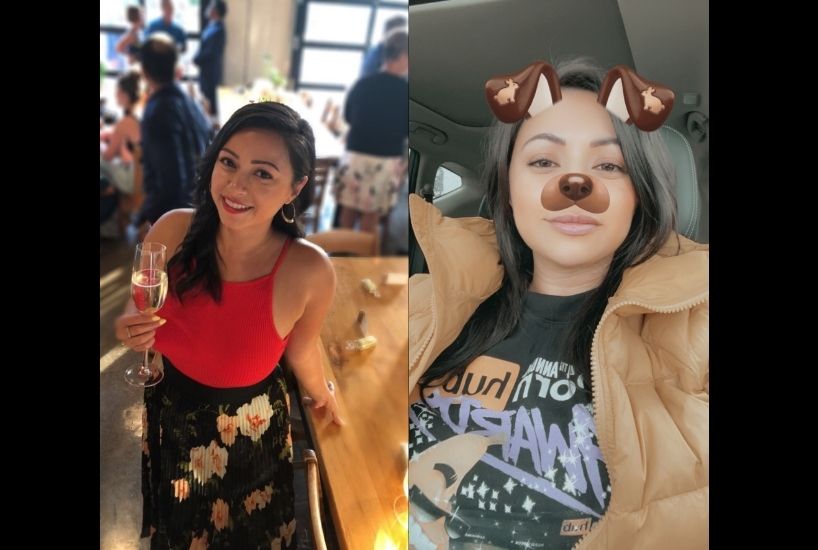 Do you have any upcoming travel plans?
I'll be travelling to Cartagena, Columbia for Lalexpo in June. Lookout for the Pornhub Model Program booth! And if you're planning on attending, come say hi!
How do Civilians react when they find out where you work?
First they start choking in disbelief! Then when they manage to get a few words out, it's usually accompanied by a high five and questions like "do you ever talk to Asa Akira?" or "can you hook me up with a free Pornhub Premium subscription?"
Cat or dog person?
Cats all the way even though I am allergic to them! Luckily, hypoallergenic cats do exist. I am a proud mama of 2 Siberian cats. Their names are Yoshi and Luna and they are fluffy miracles on earth.
What are your favorite movies?
Lost In Translation, Phantom Thread, The Curious Case of Benjamin Buttons, Mad Max: Fury Road and There Will be Blood.
What's the best advice you live by?
When there's a will, there's a way. My dad always says that. And also "Two tears in a bucket, motherfuck it" which my dad never said. I got that one from the 1995 movie To Wong Foo, Thanks for Everything! -Julie Newmar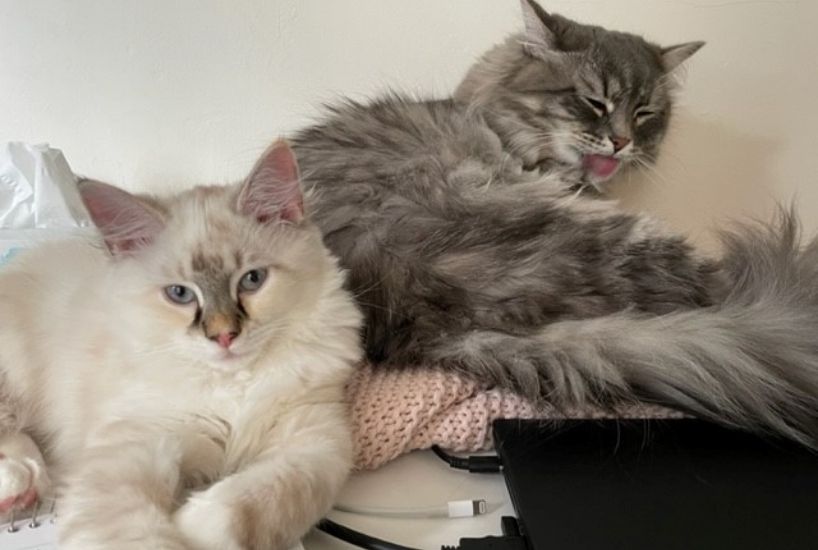 If you had your own talk show, who would your first guest be?
Johnny Depp or Johnny Sins. Maybe both, it's so hard to choose.
If you could retire today, what would you do?
I'd buy an RV and travel across North America hitting up every National Park along the way.
Fuck Marry Kill Game of Thrones Edition
Marry: John Snow, Kill: Joffrey, Fuck: Khaleesi
If you could live anywhere in the world, where would it be and why?
Italy because I am a wannabe Italian. Even though I am a proud South Asian-Canadian, I still prefer the food and climate in Italy!
Would you rather have more time or money? Why?
Money because I don't catch myself saying things like "I wish I had more time in the day to do this or do that". Gimme money honey and I will buy that RV 😉