Nelly Kent is the quintessential European sex symbol. This babe has made a name for herself as a sexy starlet who can do any position and still look like an haute couture model. Nelly tells us more about herself in this Model Spotlight, and she's got some advice for the newbies!
How did you get your start in the industry?
I started my career in February 2018 in Budapest. I was working as a webcam Model for LiveJasmin and the proposal came from one of my friends telling me that I should try and shoot some movies because I might be good for it .
Has your perception of the industry changed since joining?
Yes! The work everyone put in on the set and the attention you have to pay to all the details so you can deliver something good for those who are watching you is much higher than people would expect. At the same time u need to take care of your body and you need to be much more careful with what you do in your personal life with your sexual activity, so it doesn't affect your colleagues or your work.
Do you prefer to work with studios or to produce your own content? What are the pros and cons of each?
I like both. I built my name with the help of the companies I worked for and I love to be on the set and make amazing projects. At the same time, I also like to be my own boss, I can decide what I do and how. To be on the set takes more preparation, more hours. Shooting yourself can be faster, and you can enjoy it more without having anyone in the background telling you what positions to do, how to sit, what not to do, etc.
What are the main projects you're working on now?
The main project I'm working at the moment is making content for Pornhub. I started to shoot exclusively for this site making my own content. I'm building something from the scratch and I enjoy it. I love to listen to my customers; I like to deliver beautiful things and I'm mainly shooting in 4K now. I like the idea that the content will continue to bring income even after I stop producing, because everything stays on the platform and people keep watching.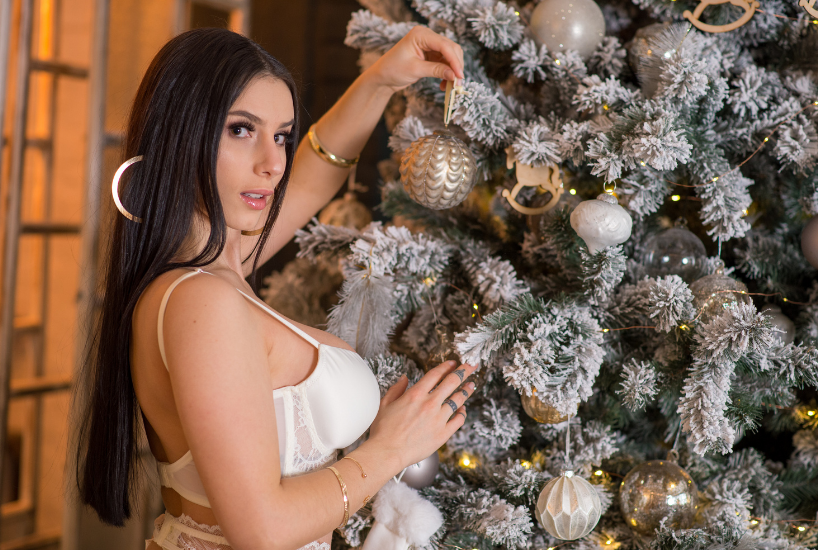 courtesy of Nelly Kent
What's the next goal for your career?
My next goal is to make as much content as I can and make a variety of videos exclusively where I own the full rights, to work with different models and build up my name and my platform. I wouldn't like to focus on one thing only. I would like to bring people and performers on my platform and create content for all types of fetishes and people.
Is Nelly Kent a character you play or are you one in the same?
I am what you see in front of the camera, the same happy and sex crazy person! The only difference between me and "Nelly Kent" is I'm a very boring person in real life.
Tell us about your style: what's your favorite type of content to produce?
I like hard and softcore, but now I'm exploring new fetishes. I don't really have a favorite, I put the same amount of effort into all my work. What's important is I must be satisfied with it!
Tell us something your fans would be interested to learn about you?
I love animals and I'm a very sensitive person when it comes to that.
What have you learned about yourself since joining the industry?
I've learned many things about my body and my sexual abilities. I was pleasantly surprised that I can shoot a variety of things, and my body can take pain and receive pleasure.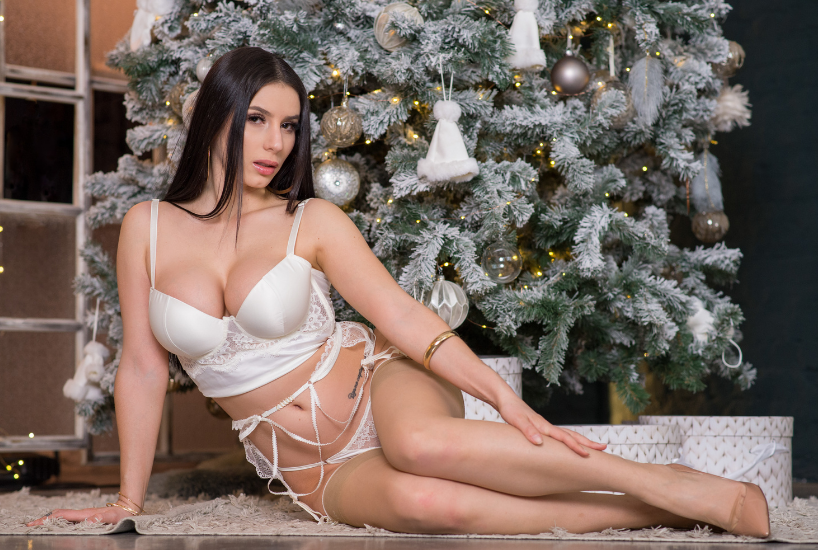 courtesy of Nelly Kent
Do you have any holiday rituals?
I eat a lot and I'll be happy to gain some extra kilos from all the good cookies and food!
Do you have advice for other new Models who have just joined or are thinking of joining the industry?
My only advice would be work hard and be serious. Always be fully informed on who you are working with or signing with.
What's a common mistake you see new amateur models make?
Sometimes new models don't take the advice given to them by people who have been in the industry for a long time. They don't take the time to get informed on what they're doing or take their health seriously, which is extremely important.
Do you have any rituals before shooting content? How do you get ready to be in the mood and feel sexy?
Not really, I guess I'm always horny. I really love working in this industry, it feels so easy to me! If there is someone I don't want to work with, I'll just say it from the beginning. I like to make things smooth and enjoy my time shooting.
Keep up with Nelly on twitter: @NellyKent51