Welcome back to our special Pride edition of Model Citizens! For those of you who might not have come across MadeleineMorales yet, she's known for taking her fans on a tour of her city until she finds a private spot to take an intimate break. If that piques your interest, keep scrolling and check out our Q&A with Madeleine.
1. What influenced you to join the industry and with Pornhub specifically?
I've always enjoyed adult content, and, from an early age, I dreamed of being part of something that would allow me to express my sexuality. I've also been a faithful consumer of Pornhub content, so when the opportunity presented itself to me to create content for Pornhub, I felt like it was a good time. Being able to create content for platforms like this was a dream.
2. Do you have advice for new Models who have just joined the industry?
My advice to everyone in the industry is to take it seriously. Making content is something that requires a lot of dedication. So study the platform and think about what you want to accomplish. Try to add your own personal touch to your content and always strive to improve. It's important to produce really good videos and encourage your fans to enjoy them.
3. Has you perception of the industry changed since joining?
I never had a bad perception of the industry before I became part of it. I did think it was something only for pornstars, but then I met people in the Pornhub community and thought differently. I felt welcomed by all those who enjoy my videos.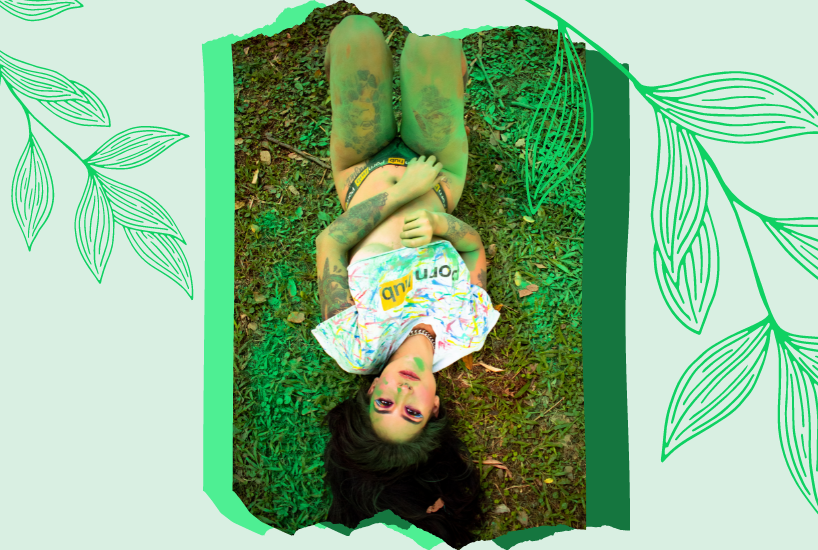 Courtesy of MadeleineMorales
4. What do you think is the best way to change people's misconceptions about it?
I think the best way to change people's perceptions is to show them who you are — that's what I focus on in my social platforms. I let my fans see a little more of me to help them realize that I'm doing this because I love it, as if it were any other profession. I try to educate people and encourage them to have an open mind and put their prejudices aside. Humans are very sexual and being repressed is unnatural.
5. Is "Madeleine Morales" a persona you put on for your brand? How is she similar/different from you?
I am Madeleine Morales. In fact, when I decided to get serious about making content for Pornhub, I wanted to be as real as possible because I didn't want to divide myself. I wanted to show both the daring girl who gives tours around her city and ends up masturbating and my funny side, too.
6. Can you tell us something your fans would be interested to learn about you?
I am a very transcendental person. Beyond eroticism, I am a very loving person, and I think one of my best qualities is how I connect with others on a pyschological level. It helps me educate others through my work.
7. What have you learned about yourself since joining the industry?
I have learned how to be stronger against criticisms and judgments I sometimes get because I work in the adult industry. I think one of the things I value most is that I chose this path that helped me grow strong enough to defend my ideals and the things I love most. It has taught me to keep moving forward regardless of what happens around me and to go for what I want.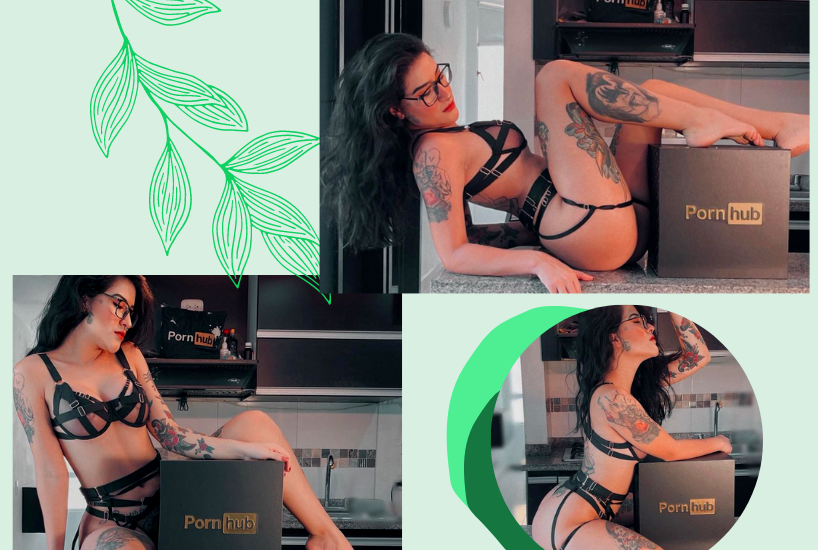 Courtesy of MadeleineMorales
8. How are you celebrating Pride this year?
I want to make content that celebrates diversity and share my love for the LGBTQ+ community on my social platforms. We have a lot of Pride events in my country, so I try to attend as many as I can.
10. How do you feel about being an LGBTQ+ performer in the adult community?
I feel accepted, and I love to see how all my followers and fans appreciate that diversity. One of the things I enjoy the most is showing my fans who I am with other girls and how they always want more.
11. What sort of inspiring advice can you share with other LGBTQ+ Models?
What I usually tell other women who are part of this community is to not be afraid to show who you are. The most beautiful thing about being part of this platform is that it has a very solid community that will love you as you. Do not be afraid to show what you like because it will probably be what attracts your audience. Be yourself.
Follow MadeleineMorales on Twitter and Instagram for photos and video updates
Twitter @moralesmadelein

Instagram @moralesmadeleine_