We decided to stay on theme this week with our blog and put the spotlight on a Model who takes thumbnails as seriously as we do! If you've ever taken a gander at Josy Black's profile, then you know what we mean.
So keep scrolling and see what Josy Black has to say about her content, her successes and struggles, her experience working in Germany, and of course, her thoughts on thumbnails.
1. What influenced/inspired you to join the industry and the Pornhub Model Program? How long have you been in the industry?
I have been in the business for 7 years now and have been interested in eroticism from a very early age. I am a big exhibitionist and like to show myself and share my passion. I have always been on Pornhub, but I joined the Model Program about 2 years ago.
2. Why the name Josy Black?
Josy is short for Josephine, a name I've found adorable all my life. When I entered the business, it was the perfect opportunity to adopt this name. It was also important for me to have a stage name that was social-media friendly. I grew up in Germany and went through a lot in my youth because of the color of my skin, and I still do now. That made me strong and self-confident and the person I am now. Black stands for how proud I am of my skin color; how proud I am of myself.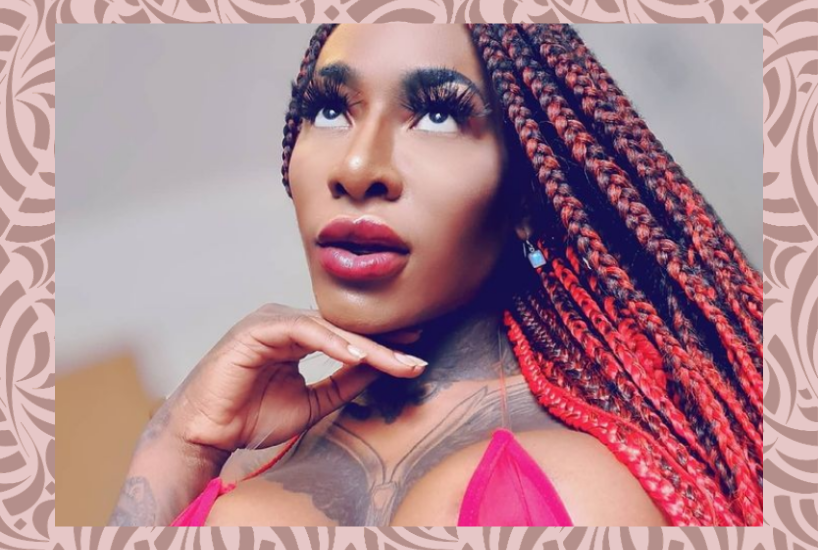 Courtesy of Josy Black
3. How would you describe the kind of content you create/produce?
I have a thriving imagination and always have new ideas for new content. Sometimes they are sensual, sometimes very intense, and other times I just want to do it and hold the camera on it. I like to vary the type of content I create. It's fun for me to seduce with my voice or with stories that you can read through that could stimulate the imagination so much, it can bring on an orgasm. What is always important to me is that the content is of very good quality.
4. Your thumbnails are always so catchy – what kind of advice can you give to Models about picking a good thumbnail? Why is it important and do you find it makes a difference on your views?
The right thumbnails are extremely important, since it's the first thing the viewer sees. Thumbnails and the title have an impact on whether the user watches the video or not. The thumbnail should always be eye-catching and say as much as possible about the actions in the video. I've had videos where I changed the thumbnail afterwards because I didn't like it anymore and it wasn't eye-catching enough and it got significantly better clicks after the change. For me, it helps to put myself in the viewer's shoes and ask myself if this image would excite me enough to watch the video.
5. Do you feel like you're putting on a persona when filming? Do you tap into your alter ego or are you very much yourself when you film?
I would say it's a little bit of both. I've never shot anything that I didn't conform to. But I've also filmed a lot of things that don't really excite me personally, like golden showers. In such moments, I naturally slip into a role to portray the scene as exciting as possible. The more confident I became with my sexuality, the more I became myself in my films. I have learned over time that there is a preference for everything and that every characteristic that I embody during sex, be it rolling my eyes back in pleasure or squirting during intense orgasms, represent me and my sexuality.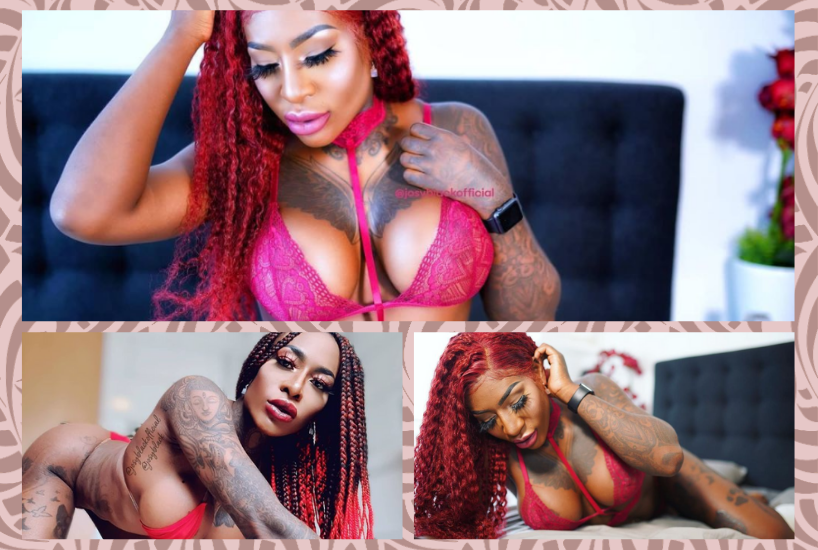 Courtesy of Josy Black
6. What are some of your favorite videos/scenes that you've worked on?
Oh there are many, but here are a few that make my list:
Halloweenfuck: This movie was very elaborate and a lot of fun. I love to act properly, like at the beginning of the movie, and also shoot longer videos. On my profile, the video is 19 minutes long, but the movie in my Modelhub is 40 minutes long.
Till the End: This was a production for Till Lindemann, the singer of Rammstein, and his song "Till the End." I loved developing my creative skills on this video. be it from the location scouting to ordering the different utensils to writing the script. Being a producer and a model at the same time is always very exciting.
Dirty Story 24 of 24: This was from my advent calendar. This movie just shows how I like to get fucked and how much I enjoy just being myself in a movie.
7. Tell us something your fans would be surprised to learn about you.
I used to make music and record songs. I have a fear of heights. I used to box professionally and I went undefeated in 14 bouts and won 12 of them by knockout. I am very spiritual and do spiritual work every day.
8. How would you describe the adult industry in Germany? How is it similar/different than North America?
One big difference is that in Germany, porn is not accepted. Everyone consumes porn, but no one wants to admit it. Americans are more open and tolerate and respect you for the work you do. In Germany, porn is very often equated with prostitution, which annoys me personally. Sharing your passion doesn't directly mean that you can be bought. In America, there are many more performers and far more producers than in Germany, which is why you have more opportunities there.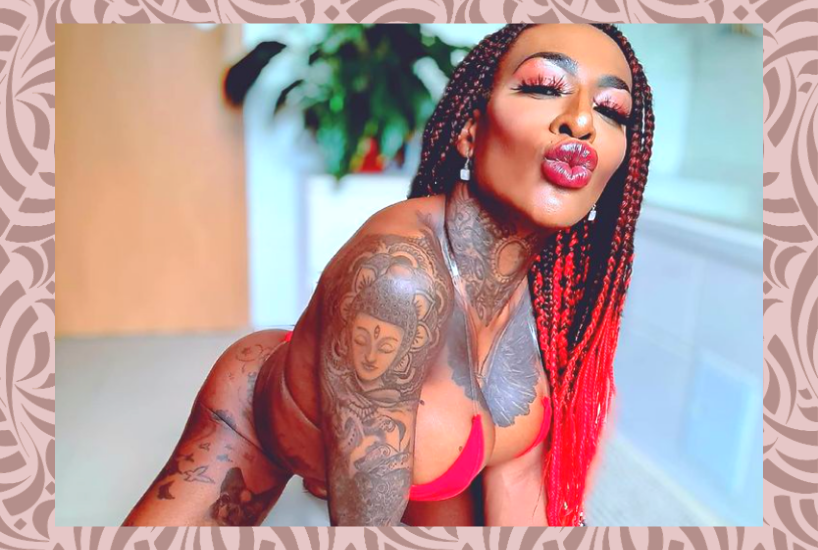 Courtesy of Josy Black
9. What has been your biggest successes? Your biggest struggles since joining the industry?
My biggest success is working more closely with Pornhub. I've always wanted to win a Pornhub Award and being at the awards in 2020 was also one of my biggest successes. It has always been a struggle for me to reach more people. The struggle to be seen among the many beautiful Models that are out there.
The other struggle was at the beginning of my career. I wanted everyone around me to know more about sex workers, and I was on TV and in newspapers a lot. I have fought for the recognition of this profession. I started doing this because in 2015, I was dismissed from my apartment when my landlord heard about my job through the media. Now I have accepted that I cannot change society, and I am always pleased to support others who speak up.
10. How do you market your brand, grow your fanbase, and bring traffic to your PH page?
Social media doesn't make it easy to market yourself. But since I discovered Telegram and Discord, it has become easier because I have more freedom there and can inform my fans about new uploads or promotions on my Pornhub. On my website, I also have a newsletter where fans can sign up and get regular news from me.
11. What kind of social media platforms do you use, and how do you use them?
I used Instagram and Twitter to connect with other models or producers, but also to send my fans to my Telegram or Discord where they get more explicit content.
12. What kind of advice can you offer to new Models?
I would recommend everyone to think carefully about what they want and what they don't want and what they want to achieve. If you have a plan, everything is much easier to implement and measurable. This is a mistake I made when I started. It is important to be consistent and not give up at the first difficulties. It is also very important to set rules that you do not break. This is especially important for mental health. That and also to take time out sometimes.
Follow Josy Black on Twitter and Instagram for photos and video updates
Twitter @josyblackx

Instagram @josyblackofficial