Today on Model Citizens, we chatted with AydenPOV, one of our top trans men performers on Pornhub. Keep on reading and get to know Ayden a little more, what his journey has been like since joining the Model Program a year ago, and his thoughts about being part of the LGBTQ+ community.
Are you doing anything this year to honor Transgender Awareness Week?
I try to live my best life day by day while being aware of the issues trans and nonbinary humans go through, at this point and time, I don't have anything in particular planned to honor Transgender Awareness Week. I suppose taking the time to do a little research and learn more about what the week represents and how we as a community can further highlight these issues. So thank you for asking so I could take steps to further educate myself!
What does it mean to you to be part of the LGBTQ+ community?
I wish I had some way to express into words what it means to be a part of the LGBTQ+ community, but instead, I find myself with a full heart. It's a safe space for me to find out what it is to be myself. Knowing that there are so many people like me going through the similar situations and emotions. That's what brings us closer together; we accept what we feel and grow from it.
It is such a big welcoming feeling of acceptance, it can be hard to put into words, so it just spills over into my smile.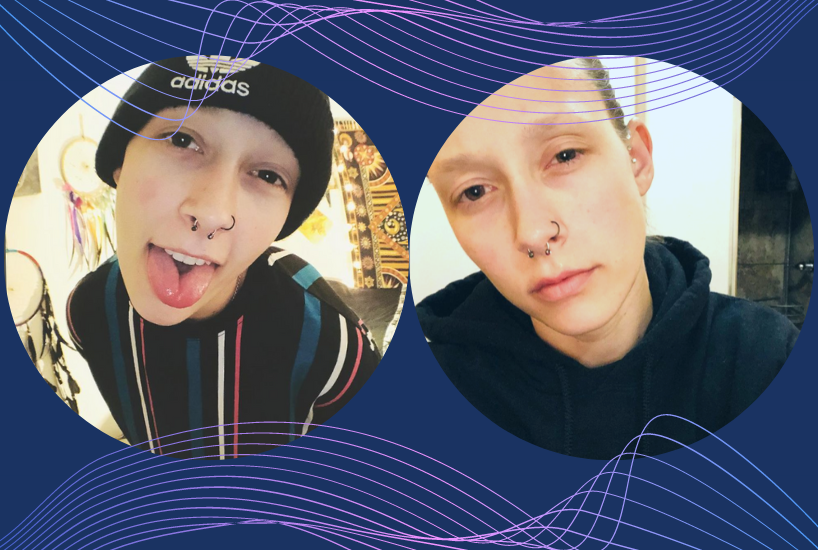 Courtesy of Ayden
How do you feel expressing your identity on Pornhub? Do you keep your work persona separate from your personal one or are they intertwined?
If I am being perfectly honest, it wasn't until I started to intertwine my work persona with my personal one that I began to truly feel myself flourish. Trying to keep the two separate was nearly impossible, mostly because I was using this platform to see how I would connect with my name. When I first started looking around online a little more to see what kind of content I would be comfortable putting out, I began to realize I hadn't been seeing much content that I could relate with. So I took that as a sign to trust the process and try a few different things and see how it would go. I knew from the very beginning that the only way I was going to really enjoy my work was if it was real, otherwise, what was the point of filming something?
So being able to showcase myself in ways I am unable to anywhere else it has helped me build my confidence and realize that there are so many people out there with the same types of questions and/or ideas. Bringing light to my trans body has opened many forms of communication and self-acceptance, which I think my viewers appreciate. While there are plenty of challenges along the way, choosing to continue with my content career has truly allowed me to have a better quality of life. It has given me the confidence and tools to take control of what I wish to do with my life. And to add the cherry on top, I have now been on testosterone for three months! With this new-found self-love and vitamin-T, I cannot wait to see what I am able to accomplish in the future and who I am able to meet along the way.
What sort of misconceptions do you think people have about transgender performers?
No matter where you are in your transition, you are valid. All of our bodies are different and each deserves love and respect no matter how far along in your transition you find yourself. Not all trans performers have to undergo hormone replacement therapy, HRT.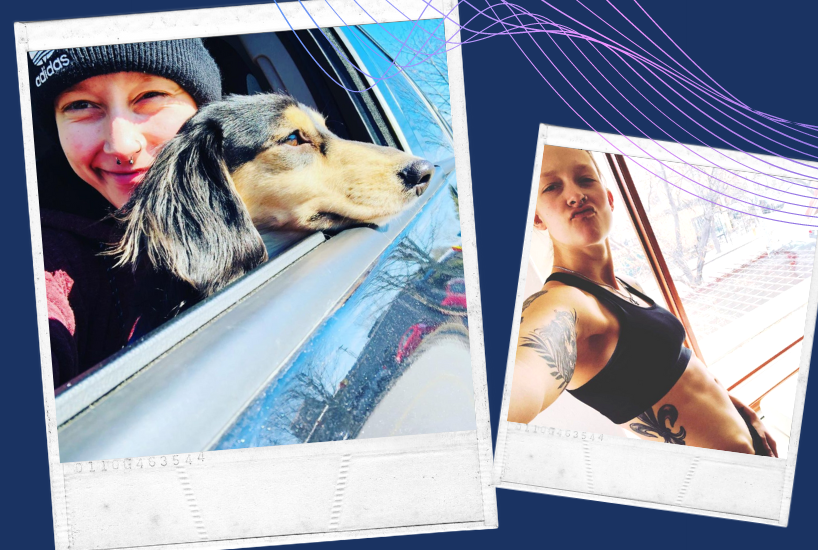 Courtesy of Ayden
What sort of lesson/advice have you learned over the years that you wish you knew when you first started?
Understanding that it is a process and it can be slow when you're first starting out, but persisting through difficulty can make a noticeable impact on the way you carry yourself.
Getting used to being your own boss is also a learning curve. I had gotten so used to others telling me what to do and how they wanted it done, it took a second to get a creative spark.
Then whenever I started to see my work pay off, I knew right then and there I was doing something right. You only get out what you put into it.
What have you learned about yourself since joining the industry? How has your perception of the industry changed over time since joining?
As I began to learn more about the industry, I have been able to learn so much about myself. First and foremost, I feel as if I finally got to know myself for the first time. I had finally shed the idea of what other people wanted me to be and just kind of went with the flow of things.
I had never considered myself overly artistic or anything like that, but the more I create, the more I appreciate what I do and other content creators' work so much more. I consider it art. Something I am able to feel while making and sharing to the experience – an expression of passion.
Has the marketing of trans content changed over the years too? Should it evolve? Should categories change?
I think updating the categories would help a lot of people correctly address trans people. With trying to fit in so many of us in just a few categories, we get muddled together without being able to express our individual qualities as performers.
How has COVID affected your work and collab projects with other content creators?
With COVID hitting so many people so hard these past few months, I have been fortunate enough to keep going and sticking to my solo content. While spending so much time alone because of social distancing, I have considered the idea of finding people to collaborate with someday! I think that would be quite an experience, and I am always ready to learn more about the industry through others.
Follow Ayden on Twitter and Instagram for photos and video updates
Twitter @aydenpov
IG @xaydenpov