Next up for Bisexual Awareness Week is the one and only, Lance Hart! Since joining the industry, Lance has built a name for himself as a performer, producer, and director, was featured in magazines like GQ and XBIZ, and won a ton of awards including the 2020 AltPorn Male Performer of the Year Award. Not to mentioned he's married to the lovely Charlotte Sartre from yesterday Model Citizens blog, making them a power couple in the industry.
So keep on scrolling and get to know Lance a little more.
Are you doing anything this year to celebrate Bisexual Awareness Week?
Not particularly, I'm bisexual all year. I had a bi foursome a few days ago with Joanna Angel, Baby Sid, and Levi. I'm filming a bi threesome on Friday with Brooklyn Gray, Aspen, and Dante Colle. Does that count?!
What sort of misconceptions do you think people have about bisexuality? About bisexual performers?
I guess the most common is that people want everything to fit into a box. They want gay people to only be attracted to the same sex, only be romantic with the same sex, and only jerk off to fantasies or porn with the same sex. Then when someone says they are bisexual, people assume that all those things must be exactly split 50/50 down the line. It just doesn't work that way. Many bisexual people only date the opposite sex, but enjoy hooking up with the same gender, or some variation of that.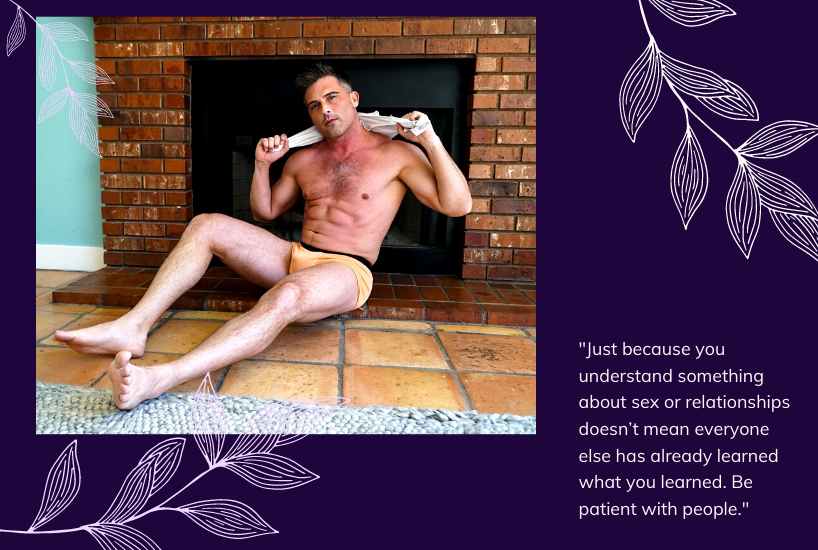 Courtesy of Lance Hart
So Bisexual Awareness Week is about accelerating the acceptance of the bi+ community, how can the industry help with that? Where does the industry specifically fall short and how can we improve?
I think if everyone in porn made maybe 10% more of an effort to be open-minded about what bisexual means, it would go a long way. Instead of saying, "Oh that person did that, I saw it on Twitter, so that means they are straight/gay/bi or whatever label," maybe just take a second and wonder about it without drawing any conclusions. We need to stop making stuff like that matter.
What does it mean to you to be part of the LGBTQ+ community?
I'm 41 and I've been through some stuff, but I've been extremely fortunate to end up where I am. It's my job to watch out for younger people in the community or those that are struggling for whatever reason and help them be happier.
How has your perception of the industry changed over time since joining?
It's much smaller than I thought it was. I started in Tampa, Florida, and figured that out in Los Angeles there were millions of sex workers constantly working in porn every day. It's not really that big.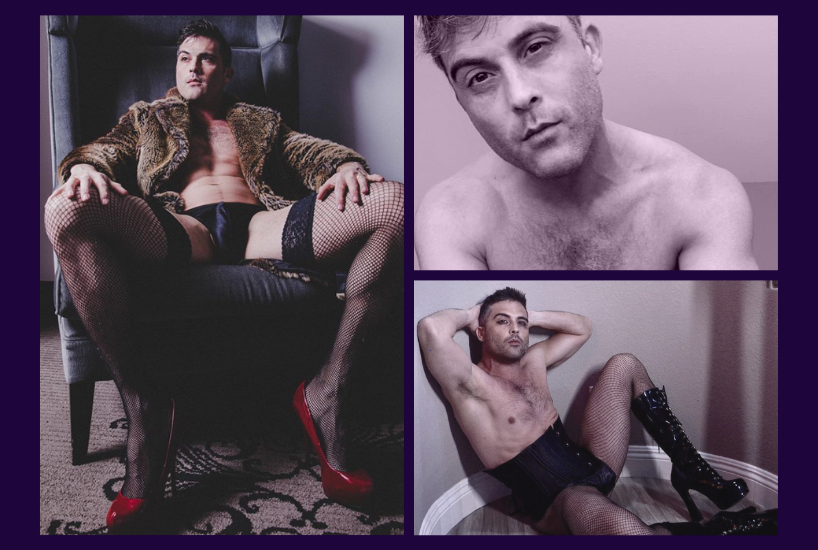 Courtesy of Lance Hart
What sort of lesson/advice have you learned over the years you wish you knew when you first started?
Just because you understand something about sex or relationships doesn't mean everyone else has already learned what you learned. Be patient with people. Let them deduce incorrect things sometimes. Everyone doesn't have to know everything. Forgiveness is key to being happy.
What have you learned about yourself since joining the industry?
I'm not into being submissive at all. I thought I was because I like getting fucked in the ass, being called a slut, eating cum, and I like my balls getting smacked around; so I figured I must be submissive. But, I kept getting angry when people "dommed" me. As it turns out, I just like those things, but that doesn't mean I like being told what to do.
How has COVID affected your work and collab projects with other content creators?
I completely shut down for months to stay safe at home with my wife. Recently, we've been out shooting again, but very spaced out. We leave many days between shoots to retest and minimize risk. We can't shoot every day like we used to.
How do you feel about expressing your identity on PH?

I just post whatever I think people will like and never look back! :)
Has the marketing of bi-content changed over the years?

It does seem to be growing, and I sure hope it grows more! I just spent a ton of money and effort starting bifuck.com. :)
Follow Lance Hart on Twitter and Instagram for photos and video updates
Twitter @lancehartfetish