While you may know Pornhub Models Sia Soon and Big Sexy, you may not be aware that these two are actually a couple in real life! So we decided to have a chat with them about how they met, how they manage to balance work and parenting, the lessons they learned since joining the industry, and advice they have for other couples.
Did you to two decide to join the industry together and what influence you to join?
Sia: Yes, we did it together. We do everything together. It was a mutual decision.
Mark: We started doing it after we started a relationship with one another. I've been doing market research for many years. Sia and I then thought, "We have an exciting sex life. We should do this and see what it's like and share it." It's a way to earn an income and we were looking for a way to add extra income. We're open-minded people, so we thought let's give it a shot and ran with it.
Is there a reason why you decided to create two separate accounts rather than just one as a couple?
Mark: It's because we appeal to different audiences. The content that I create is more for a gay male audience whereas the content we create together is more for like a straight audience. So people that want to see me don't necessarily want see me with a female model. They would like to see me with a male model, and I want do that. But it's really hard to find male talent here, and now with COVID-19, l don't know when we're going film with another talent again. Sia's profile is more female-female content.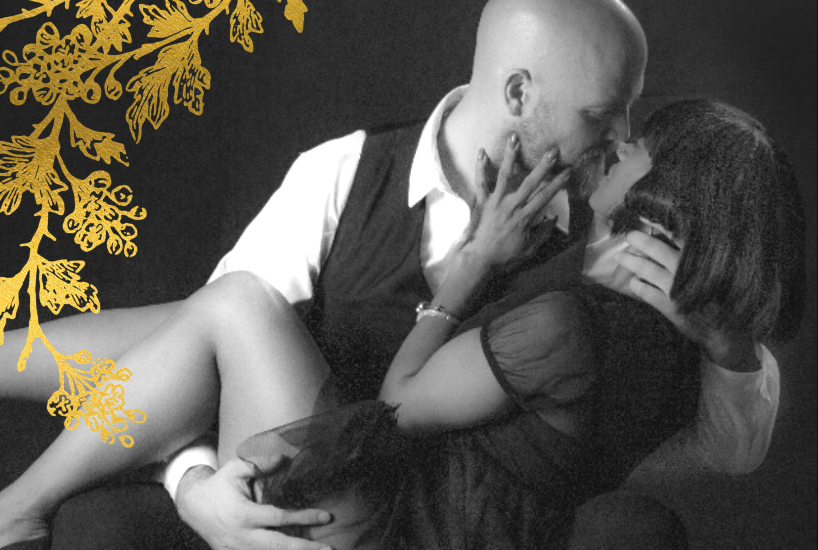 Courtesy of Sia Soon and Big Sexy
Do you do this full time and how do you manage balancing your time filming at home and parenting?
Sia: Since we've got kids at home, I do a lot mothering, and during my spare time, I cam.
Mark: She used to waitress and work at her sister's salon as well, but now with corona, she's boosting her hours online. We hustle. If anything, quarantining has shown us that maybe we live our lives this way and just be in the house and not go out.
Sia: We're fortunate to have a five-bedroom, double-story house, so there's lots of space, and we all need our separate space.
Mark: In South Africa, there are a lot of security gates, and we actually have one separating our first and second floor. So when we're filming, we'll be upstairs. So for example, when I'm upstairs working, Sia will be downstairs doing some school stuff with the kids and vice versa. And at night when the kids are sleeping upstairs, we'll lock the gate and work downstairs. So we're very fortunate to have a big enough space to do that.
How is it parenting and being part of the industry? Is it something you try to keep separate or are you open about it with your kids?
Mark: So between Sia and I have, we've got 5 kids, and while we simply say something like, "Mom's upstairs working" or "Dad's upstairs working," we're getting closer to the point where that conversation is going to happen.
Sia: Generally in the house, we're very open and comfortable in our skin, and I'll walk around nude or at least topless at home. It's South Africa, it's hot, and I'm allowed to be naked in my home. And as for my oldest daughter, I've raised her to be very proud of her body and very strong. I taught her to be proud of how she developed very quickly. So I think when I do have that deep conversation with her, I will be honest. I will tell her in an empowering kind of way because at the end of day, I don't think she will be too bothered by the details because I'm her mom and I provide her with everything she needs. Of course, though, it is something to really wrap your head around at a young age because the content we create is for over 18. So explaining it to somebody under 18 will be challenging, but like I said, we're open people and this is an empowering thing.
Mark: I think it's about saying, "Look, this is you taking control of yourself and your own body – that's what you're doing." I think it's empowering for you to do it, but everybody has their own opinion and choice. We think about consent, and while doing role-play stuff can make that confusing for someone who's under 18, in the end, we are doing this for adults. Someone who is not an adult and doesn't even understand sex yet isn't going to understand why we're doing role-play and what it means when it comes to desire and consent and sexuality. When they're adults and if they have questions, then I'll explain it.
They're too young to be having that kind of conversation with them. Right now, we're focusing on, "Your body is your body, and you need to be in control of that and treat it like a temple. It's precious, it's wonderful, it's beautiful, and don't let anybody tell you otherwise. As long as you feel safe and happy and you're not hurting anyone else, then that's it."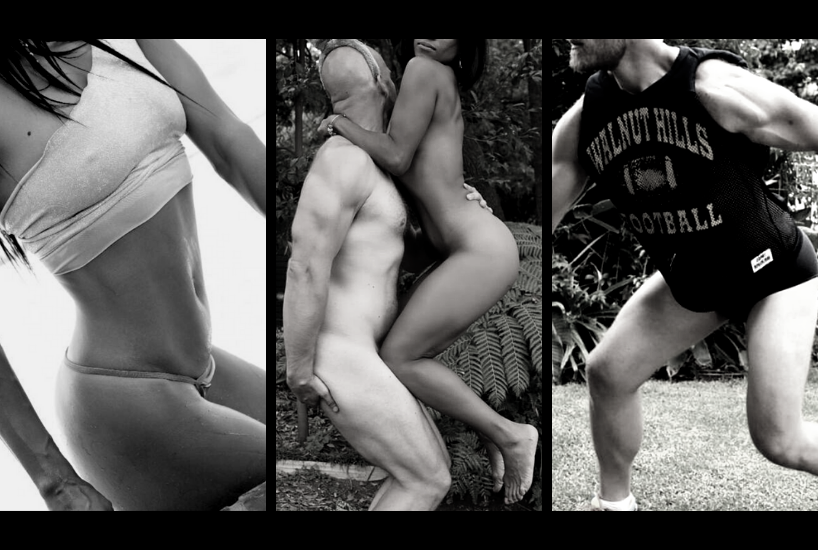 Courtesy of Sia Soon and Big Sexy
What have you learned about yourselves, as a couple and individuals, since joining the industry?
Sia: I've learned so much about trust and my own sexuality.
Mark: I learned a lot about my own insecurities. I was always sexually confused, so I think in our relationship, in a lot of ways, it was a sexual awakening for me. Taking it online was also kind of part of the discovery for me. In a lot of ways, it's been about peeling those layers of my own insecurities and trust, and getting to know one another.
Sia: It's like a rebirth; it's kind of exciting.
Mark: Falling in love with someone who I feel I've been in tune with is cool.
What sort of scenes do you like filming most?
Sia: I like filming with a lot of people.
Mark: It's always fun if we can get other talent to film with us. I also like roleplaying. We try to give people what they want, so we're just trying to throw everything against the wall and see what sticks.
How would you describe your work dynamic? How are you similar or different?
Sia: I think I get very overwhelmed with little details, and I think he's very tedious about things. So I think he's the yin to my yang. And where he starts stressing out about things, I'll know how to calm him down and put him back on track. I think we work pretty well together. We do have disagreements, but I'm very good at being quiet and speaking with my eyes, so not to completely kill the scene.
Mark: While I'm more the type to have a to-do list and will schedule us in like at like 11 a.m., she'll say, "Okay that's cool, but you're about to touch me and we need to get our chi on a good note." Sia brings a lot of the life, energy, joy, and fun to what we do.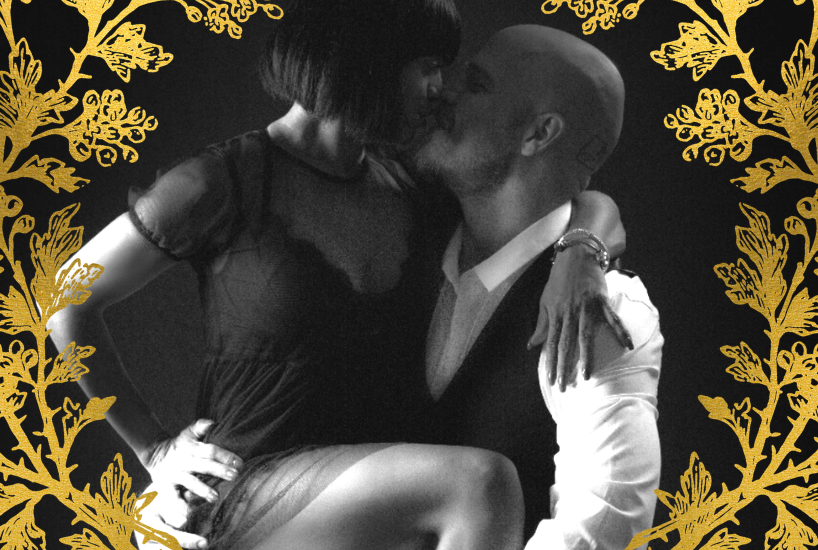 Courtesy of Sia Soon and Big Sexy
What kind of advice could you give to other couples who are thinking of joining the industry together?
Mark: I say go for it, especially now with the way things are. I think a lot of people think it's quick money, but it's definitely not. There is opportunity and I think people should go for it, but have to work hard. You need to be dedicated and committed to it. It's about getting online, putting in the hours, and trying to promote yourself.
Sia: It's like having a normal job. Put in your hours, stick to a schedule, and try to be happy! Choose happiness when you're doing it. The thing is, we enjoy our own bodies, playing with our bodies, and giving pleasure to other people out there. If you're not feeling it, then take a break, but if you're looking to make an income and a living out of this, them stick to it.
Mark: Work hard but remember why you got into it because sex is fun and can be something that's powerful and can connect people.
What would you say has been your biggest succes and struggle to date?
Sia: I think, being a couple in the industry, and not just having him as my working partner, was a struggle at the beginning because of jealousy. It was a trust issue we needed to work on. Despite the fact that we're a couple, I think anyone you work with in a partnership, you really need to be able to trust that person a lot.
Mark: Another challenge was sticking with it and treating it seriously like a job and being professional. It wasn't that difficult, but we did have to remind ourselves to keep at it even if we weren't going to get immediate returns. It was the hardest part and the biggest win at the same time.
Follow Sia Soon and Big Sexy on Twitter for photos, videos, and updates
Twitter @SiaBigSexy